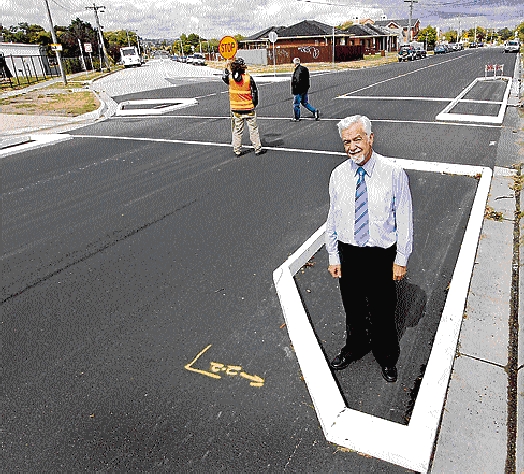 By CAMERON LUCADOU-WELLS
WHAT DO YOU THINK? SCROLL TO BELOW THIS STORY TO POST A COMMENT.
GREATER Dandenong councillor Angela Long has blocked a contentious council move to close part of Herbert Street during school hours.
Last Monday, the council – in a 5-5 decision split by mayor Youhorn Chea's casting vote – approved automatic rising bollards that would block traffic between 8am and 4pm.
The bollards are designed to protect students crossing the street between Dandenong High School's neighbouring campuses.
There have been calls for improved student safety since a year 12 student was injured on the crossing last year when struck by a driver who lost control of her car.
However, 794 of 950 surveyed residents opposed the street's closure.
After the council meeting, Cr Long submitted a rescission motion to defer a vote on the matter until the next meeting on March 15.
Cr Long said residents would lose direct access to Princes Highway via Herbert Street if the street were closed and had already lost a bus service due to the expanding school.
The council's preferred option had been traffic lights, but the education department had refused to fund them as it found bollards were safer.
Cr Peter Brown said traffic lights would cost the council $175,000, on top of $300,000 spent on works in Herbert Street.
Dandenong High School principal Martin Culkin said bollards were a "wonderful outcome" for student safety.
But Dandenong North Primary School principal Kevin McKay said bollards would divert more traffic around his school's three crossings. He suggested the best option for Herbert Street was a pedestrian overpass.
Herbert Street resident Linda Meurs said she was shocked by the council's about-turn. "We compromised. and agreed to traffic lights and narrowing of the road, but not bollards."
Cr Long hoped Cr Yvonne Herring's attendance at the next meeting may swing the decision, given she was absent last Monday. Cr Herring, who did not return the Weekly's calls, voted against the street closure last year.