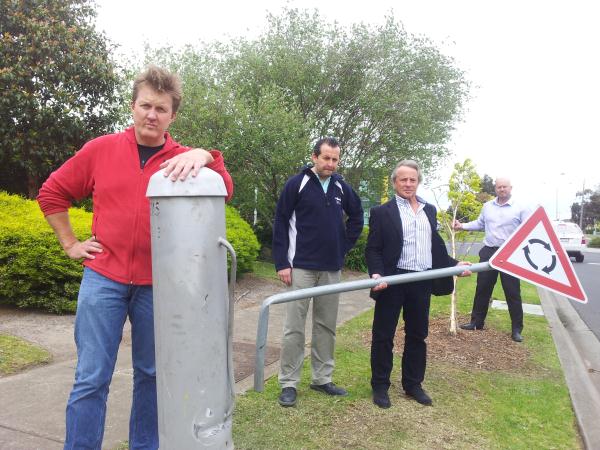 By CAMERON LUCADOU-WELLS
HOON drivers are mobile, mobilise in groups using mobile phones and hence are hard to catch, says Greater Dandenong highway patrol's chief Senior Sergeant Scott Roberts.
In April, the police's hoon investigation team used online intelligence, mining Facebook posts to stifle hoon meets in industrial estates and large car parks in Melbourne's south-east.
However as the weather warms, the hoons are back at their favourite hang-outs among a raft of industrial estates in Keysborough and Dandenong South.
"It's a major concern to us. There could be as many as four different groups.
"When we don't get prior intelligence, get no triple zero calls so we cover the spots as best we can," Sen Sgt Roberts said.
"With text messaging, they can move from one location to another pretty quickly.
"By the time we respond to a phone call from the public, they've misbehaved, chewed up the grass and turned up at another location."
He said police would be responsive to any high-resolution hoon footage recorded on CCTV systems, such as those being set up by Keysborough business owner James Kerr III.
"We really do need the assistance of high-resolution information, such as rego plates, then we'll definitely prosecute them."
He said there's been a growing permissiveness to the hoon culture.
"They see new computer games, movies, TV and they start to think it's OK.
"These fools suck police resources out at night instead of during high-trauma, high-traffic volume times in the day.
"And the risk they pose to themselves and other motorists is incredible."
He urged people to call police quickly if they see cars congregating at night on 1800 333 000.