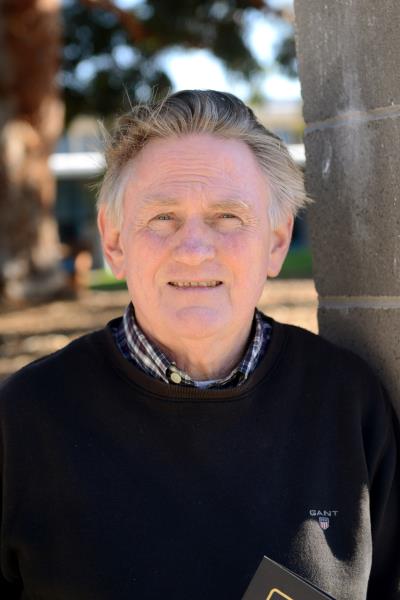 By CAM LUCADOU-WELLS
GREATER Dandenong councillors have been warned they would be unfit to hold office if they succumbed to a public campaign against reducing the green wedge.
Councillor Peter Brown delivered a stinging rebuke to colleagues wavering in their support of the proposed rezoning of 400 hectares of green wedge land in Bangholme and Keysborough with "little vegetation" on it.
They had been spooked by residents' "wild assumptions" and "misguided" fears based on a form of 'Chinese whispers', Cr Brown said.
"If councillors change their vote based upon the untruths we have been made aware of… you have demonstrated an unfitness to hold office and an inability to make objective, rational and fair planning decisions."
His claims have been hotly countered by Greens councillor Matthew Kirwan who is putting a rescission motion against the proposal on 14 December.
Greens south-eastern metropolitan MP Nina Springle raised the issue in state Parliament on 8 December, calling on Planning Minister Richard Wynne to refuse Greater Dandenong's submission.
In an email on 8 December, Cr Brown stated "backtracking" would undermine the council decisions made on "sound planning grounds" to remove the Bangholme parcel – bounded by Eumemmering Creek, EastLink and Frankston-Dandenong and Harwood roads – in 2003 and 2011.
Willow Lodge residents have been unsettled by the council's proposal to rezone their homes and surrounding lands as industrial, believing it could lead to a hike in fees or having their homes sold out from under them.
Cr Brown described the residents' fears as "unfounded".
The proposal could be the catalyst for planning certainty and amenity improvements for Willow Lodge residents through a rezoning to a special use zone and buffer zones, he said.
Cr Kirwan, in opposition to the proposal, said Willow Lodge's rates would increase 44 per cent if the land was rezoned industrial.
He said the lodge's residents wouldn't want the risk of possible offensive emissions and loss of visual amenity if more factories were built next door.
"The Willow Lodge residents are experiencing odour and noise issues at the moment and (want) to prevent this increasing."
Councillors hadn't voted on the Bangholme parcel in 2003, and made a decision "on the fly" in 2011, he said.
The public wasn't consulted on either occasion.
In 2011, the Bangholme parcel's rezoning was rejected by the State Government, Melbourne Water, the EPA and Frankston council.
One concern was the proximity to Eastern Treatment Plant which treats 40 per cent of Melbourne's sewage, Cr Kirwan said.
"No wonder the State Government rejected the idea in 2003 and 2011 – the idea fails the logic test every time."
Councillors are due to vote on the rescission motion at a general meeting on 14 December.