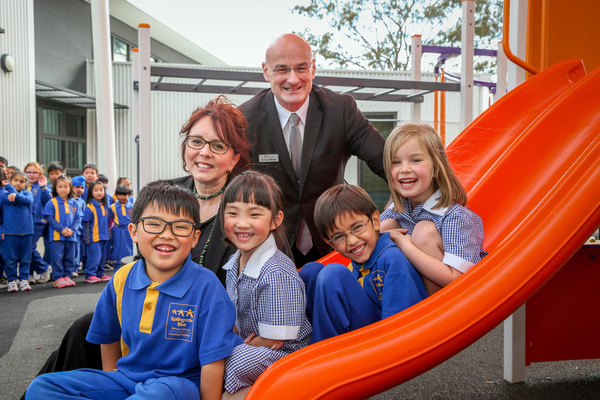 By Casey Neill
New Springvale Rise Primary School principal Debbie Cottier knows she has big shoes to fill.
Her predecessor Annette Hilton died on Friday 6 May following an 11-month illness.
"I'm excited about being able to help to lead the school on its journey forward," Ms Cottier said.
"The base that Annette's left and the pedagogy that she's had in place during her time as principal is something I'm looking forward to shaping and stepping up.
"If you look at how engaged the students are with their learning, and you look at the data that the school has around student learning, you can definitely see that the pedagogy that has been put in place has made a great difference to students."
Ms Hilton implemented a system of designing individualised programs for each student.
"I knew her as a network principal colleague and had crossed paths with her," Ms Cottier said.
"I knew her as a very generous, delightful lady who had the students at heart every single day."
Ms Cottier has spent most of her teaching career in Greater Dandenong, the past seven years at Dandenong South Primary School as assistant principal.
"I love working with culturally diverse families," she said.
"One of my strengths, I think, is a history of establishing partnerships with parents and the wider school community, and partnering with external organisations to make sure we all support our families."
Ms Cottier took on the acting principal role at Springvale Rise at the start of term two and applied for the position in term three.
Greater Dandenong councillor and Springvale Rise school council president Sean O'Reilly said "all candidates were judged side-by-side in a fair and rigorous process".
"Debbie demonstrated that she can enthusiastically lead an innovative school such as Springvale Rise that has many facets – dual campus, adjoining kindergarten and community hub in a multicultural community," he said.