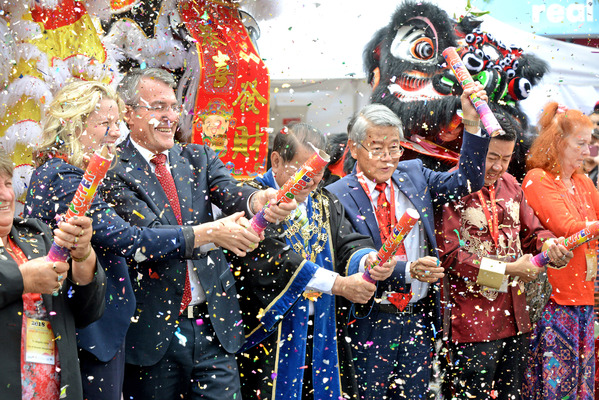 The 26th annual Springvale Lunar New Year Festival was a hit.
Thousands of people flooded central Springvale on Sunday 11 February to watch multi-cultural performances, enjoy international cuisine and welcome the Year of the Dog at the Springvale Asian Business Association (SABA) event.
Lion dancers, fire crackers and confetti kicked off the day, and a fireworks display brought celebrations to a close.