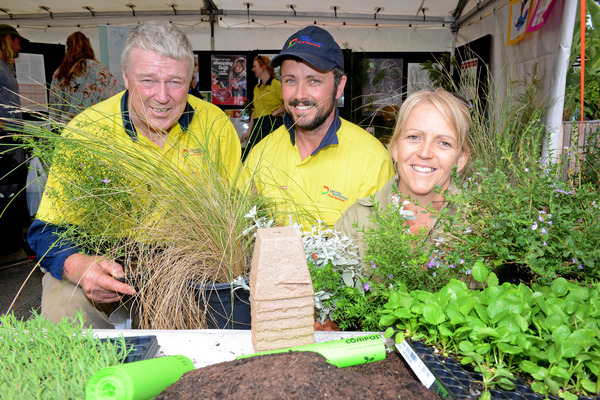 Community efforts to boost sustainability in Greater Dandenong have been applauded.
The council announced its Greater Dandenong Sustainability Award finalists and winners at the Sustainability Festival at Dandenong Market on Sunday 4 March.
The community category recognised schools, homes, individuals and community groups who were making a difference.
Cornish College won the nod for demonstrating leadership in practical environmental education across a broad range of sustainable themes to primary and secondary students through the Cornish College EcoCentre.
Among the finalists was the Noble Park Community Garden Club, for bringing together residents to share their knowledge with the aim of promoting gardening and other sustainable practices.
Athol Road Primary School also made the list for introducing a Closing the Loop waste initiative to reduce the school's waste to landfill through new bins that promote recycling paper, plastics, organics, batteries and e-waste.
Another finalist was Lyndale Greens Primary School for education programs and activities aimed at empowering students across all year levels.
William Kwan and John Hayman are enhancing food production and pollination through a bee-hive at the Springvale Community Garden, and Carers of Africa introduced the Sleep Well Project to divert plastic bag waste from landfill and into blankets and pillows for Melbourne's homeless.
Dandenong West Primary School enhanced biodiversity at Fotheringham Reserve through its Habitats for Hollows project, and Resurrection Primary School reduced waste to landfill.
Finalists and winners of the Healthy Waterways Video Competition were also announced at the Festival.
Springvale sisters Amina and Haleema Aamir took home the major prize of $1000 for their video, It's Really Simple.
Finalists included Rameen Khan and Jaslynn In for Healthy Waterways in Greater Dandenong, Kynan Mu for The Waterways Report and Numan Seyit for Destiny, Preserving our Waterways.