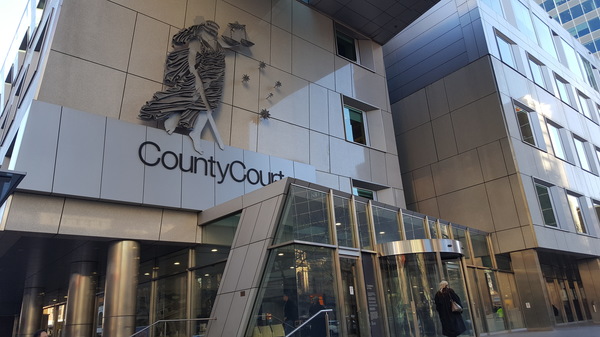 By Cam Lucadou-Wells
A Dandenong South recycling business has been fined over the workplace death of its director's brother in 2016.
AAD Services Australia Pty Limited had pleaded guilty to two charges of failing to provide a safe workplace but its culpability was at the "lower end of the scale", Victorian County Court Judge Julie Condon stated.
Agron Tahiri, 34, died of significant leg injuries while alone and operating an automatic paper-and-cardboard bailer at the Cahill Street factory.
His body was discovered inside the bailer by his father Bejtulla at the small family business about noon on 9 April 2016.
Agron's brother Adem, 30, of Dandenong South, was the sole owner of the small family business.
"Given the devastating consequences here, the remorse experienced by … sole director Adem Tahiri … can only be described as profound," Judge Condon said during sentencing on 9 April.
"The victim impact statement … was a moving testament to the consequences of Agron Tahiri's fateful decision."
Agron had climbed through the rear doors of the bailer while the machine was running.
He had apparently bypassed safety switches designed to prevent the machine running while the doors were open.
After the incident, AAD Services was ordered to close the factory for a "period of hiatus".
The business suffered irretrievable financial pressure and was sold.
It notionally exists but is no longer operational, Judge Condon noted.
Judge Condon said that though the timing was uncertain, the bailer's safety switches were bypassed and a mesh protective guard was removed around the day of Agron's death.
There was no evidence before the court to justify why the switches were bypassed, Judge Condon said.
However it was an act engaged by Agron Tahiri with "undoubtedly tragic consequences for him and his family".
The judge found AAD's culpability was at the "lower end of the scale", having no knowledge of the switches' bypassed.
It was on the "outer limit of foreseeability" that Agron would then climb into the bailer while by himself and in contravention of safety training organised by AAD.
By pleading guilty, AAD acknowledged it was "reasonably practicable" to provide and maintain those safety features, Judge Condon said.
An expert report for the prosecution stated that a lockable control isolation switch would have prevented the safety switches' bypass.
It could have been installed for less than $1000.
AAD Services had no prior convictions and had pleaded guilty at an early stage, the judge noted.
Each charge was punishable with a maximum fine of $1,365,030.
Judge Condon fined AAD a total of $120,000.