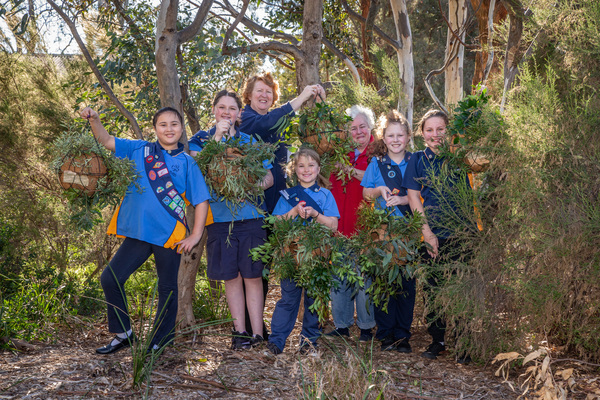 By Cam Lucadou-Wells
Using coconuts and leaves for camouflage, Noble Park Girl Guides have fashioned some comfy new homes for possums.
The group presented their self-made accommodations to Helping Hands Wildlife Rescue volunteer Maree Binaisse on 4 July.
The girls had been inspired by the need to overcome possums' habitat loss due to local development, leader Cathy O'Brien said.
The project was also captured on a Girls Guide short film showing what a difference their members make to the world.
The film is a collaboration between the State Government, New Mac Video Agency and Girl Guides Victoria.
Details: guidesvic.org.au