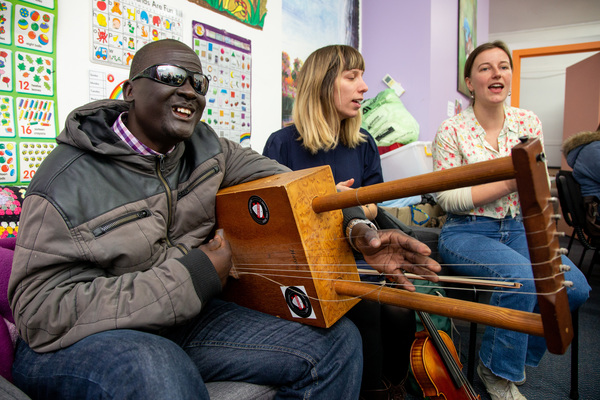 By Cam Lucadou-Wells
English-language classes are providing a ray of hope for beleaguered asylum seekers.
Facing the likely loss of federal income support, the best step forward for many is to improve their English – and in turn improve their job prospects.
The latest crop of students proudly graduated at the Asylum Seekers Resource Centre in Dandenong on 4 July.
ASRC training co-ordinator Simon Dalton said the achievements brought brighter self-esteem for its graduates.
"We find the effect is really profound. They get dressed up, they get photos with their teachers – it's a sign of success in their new home.
"Sometimes success is not tangible because they're finding it hard to get work."
The course is especially vital with up to 5000 Victorian asylum seekers facing desperation under federal Status Resolution Support Services cuts this month.
They could lose their entire $247 weekly supplement – their equivalent to a NewStart allowance, Mr Dalton said.
Greater Dandenong Council have openly advocated against the cuts, including flying a delegation to Canberra to meet with Immigration Minister Peter Dutton.
"There's no fallback for many. There are real fears that people will be forced to be destitute," Mr Dalton said.
"We are worried how people are going to cope."
At any one time, the ASRC offer programs for about 100 members to get a basic work-level English competency. It includes reading and writing, speaking and listening tuition for up to six hours a week.
Mr Dalton said there was a misconception that many asylum seekers didn't want to learn English.
"That's absolutely not our experience.
"They see it as the key to everything."
Without government funding, the centre has helped get 200 people into work in the past four years.
Now it is starting to publish multi-lingual fliers to inform its members of the SRSS cuts.
"It is going to create a great deal of uncertainty. We're just going to try to provide as many options as we can."