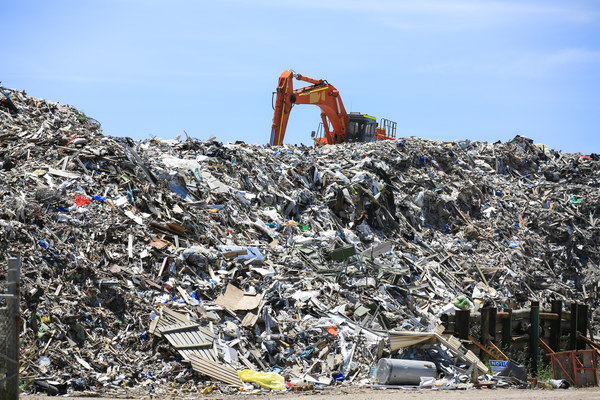 By Cam Lucadou-Wells
A State Government recycling-industry rescue package is unlikely to save ratepayers from higher waste charges this year, a local government peak body says.
The Government's $37 million Recycling Industry Strategic Plan announced on 3 July was a "relatively small investment", says Municipal Association of Victoria chief executive Rob Spence.
The package includes a $13 million fund to help councils hit by higher recycling costs between March and 30 June this year.
"That had already been announced and there's no extension to that," Mr Spence said.
"If the package works it could have medium to long term impact, but not short term to assist the ratepayers and councils."
Greater Dandenong Council, as well as many councils nationwide, recently passed on higher recycling costs to ratepayers in the wake of a global recycling export crisis.
In 2018-'19, the default waste charge for local ratepayers rose by $53 per property.
Greater Dandenong engineering services director Julie Reid said councils had been fortunate to receive income from recycling for the past 10 years.
"This was primarily due to strong commodity markets, largely driven by China's global demand."
The diminished value for recyclables now meant councils had to pay recyclers to accept household waste, Ms Reid said.
"There are no additional costs associated with emptying the bins (collections) themselves, however costs will escalate for the processing of household recyclables."
The Government strategy includes funds to reduce recycling contamination and identify new uses for recycled materials.
Energy, Environment and Climate Change Minister Lily D'Ambrosia said the strategy was a "new plan".
It would reduce waste and costs to households and build a more resilient recycling sector in Victoria, she said.
"This plan will create a more stable and productive recycling sector, improving the quality of recycled materials and developing new markets for them."
Victorian Local Governance Association chief executive Kathryn Arndt welcomed the development of a procurement framework for recycled-material products and the banning of single-use plastics.