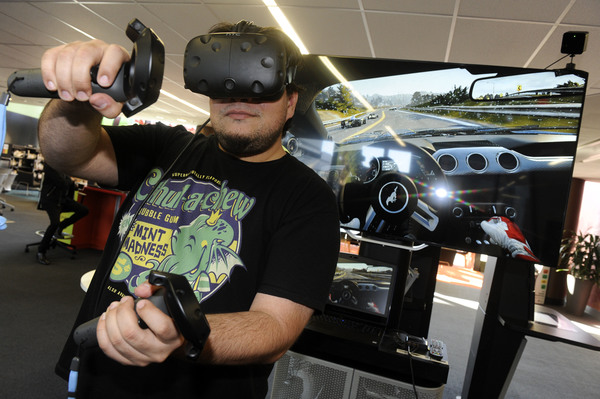 By Cam Lucadou-Wells
Explore the world of science and technology – with VR goggles, if you wish – during Greater Dandenong libraries' STEAM festival.
It features free Science, Technology, Engineering, Arts and Maths activities such as robotics, podcasting, experiments, photoshopping and a Mad About Science show.
Three science-inpsired Melbourne 2018 Writers Festival events will also be held in Dandenong.
A special storytelling live session will be held at Walker St Gallery in Dandenong on Saturday, 25 August at 6.30pm.
New York Times bestselling author Amie Kaufman will speak about her obsession with deep space and her work as a storytelling consultant for NASA at Dandenong Library on Sunday, 26 August at 3pm.
On Wednesday, 29 August at 6.30pm Dandenong Library will host iconic science fiction writer Ted Chiang. He wrote the short story that inspired the film Arrival.
– Bookings are essential. Go online at greaterdandenong.com.