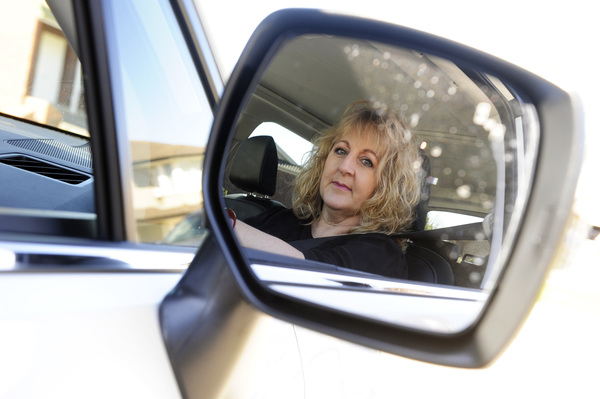 By Cam Lucadou-Wells
Drivers dread the 5km/h crawl afternoon peak time crawl on Princes Highway, Dandenong South.
It's that long, wide straight heading east, broken up with set after set of traffic lights.
The stop-start hits at the South Gippsland Highway turnoff. It doesn't relent for several kilometres up to a bottle-neck at the South Gippsland Freeway overpass.
Reema Davis commutes between her Berwick home and Braeside office. The afternoon congestion slows her 40-minute trip into a grinding 80 minutes.
The Princes Highway section – all three kilometres – would take 20 minutes.
Ms Davis aims to leave the office by 3.15pm to avoid the worst of it.
"I tried to go home in different ways, such as through Cranbourne," she said.
"But that was getting busy too due to roadworks."
Until recently, her husband and truck driver Robert Davis's workplace was based in Dandenong South. It's since moved out to Pakenham.
"It's a nightmare getting out of Dandenong," Mr Davis said.
"We used to say we've got to get out by 3 o'clock or it's pointless getting to Pakenham or Berwick.
"After that time I knew it would take me over an hour to get to Pakenham."
The same problem blighted drivers at the intersection of Dandenong Bypass and South Gippsland Highway, Mr Davis said.
It can take up 25 minutes to reach Pound Road.
He fears the problems will just get worse, given the enormous population rise in the South East's outer suburbs.
"I don't know how they fix it – you could maybe extend the bypass to join with Pound Road."
Noble Park retiree 'Peter' says the addition of further sets of traffic lights has added to the frustration.
"The traffic lights don't appear to be co-ordinated in any way."
He has tried long detours to avoid the congestion to visit family and friends. They make little difference to what is often a sluggish 80-minute trip to Narre Warren South, he says.
"There's not very many options."