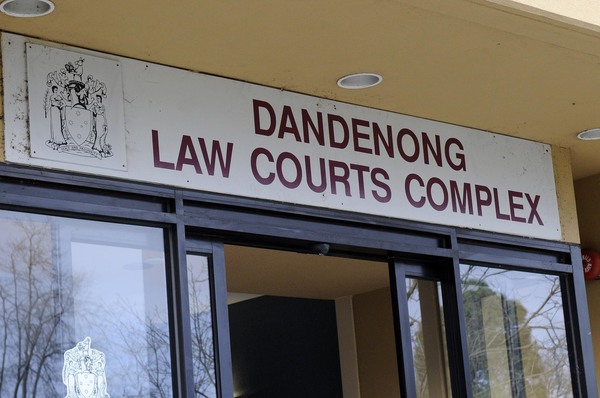 By Cam Lucadou-Wells
A Noble Park man has crashed an unregistered motorcycle after fleeing police at high speed through several red lights on a late Sunday morning, a court has heard.
The unlicensed Matthew Lawrence-McGrath, 20, had taken flight after a police patrol car stopped behind him at a red right-turn arrow light on Waverley Road, Mt Waverley about 11.21am on 26 August.
The accused fled through the red arrow, travelling up to 130 km/h in a 60 zone on Forster Road.
Police activated lights and sirens to intercept Lawrence –McGrath, who accelerated through three further red lights.
The pursuit was called off due to the danger posed by Lawrence-McGrath's riding in heavy traffic, Dandenong Magistrates' Court was told.
Lawrence-McGrath crashed his bike at the corner of Ferntree Gully and Clayton roads, and ran from the scene.
Police found him hiding in a nearby backyard. They seized knuckle-dusters from his jacket pocket.
He was transported to Dandenong Hospital, complaining of neck pain.
McGrath-Lawrence had once held a learners permit, but was unlicensed at the time. He was also two months into a supervised community corrections order.
During a police search of his home, a stolen registration plate was found under his mattress as well as .22 cartridge ammunition and stolen identity cards.
Police seized suspected stolen goods such as women's jewellery, hand tools and power tools.
He pleaded guilty to five charges, including dangerous driving whilst under police pursuit.
Magistrate Barry Schultz noted that Lawrence-McGrath had recently been jailed for one month for less serious offending.
He jailed the accused for two months, including 20 days in pre-sentence custody.
When released, Lawrence-McGrath was to re-start a 12-month community corrections order with judicial monitoring.