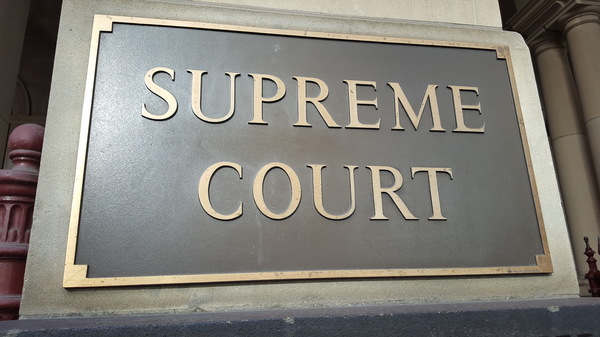 By Cam Lucadou-Wells
A "highly intoxicated" driver who reversed over a woman standing behind his van and then drove forwards back over her has been jailed – and will be likely deported.
Mairown Sahhitanandan, 37, pleaded guilty in the Victorian Supreme Court to dangerous driving causing serious injury to the victim.
On the evening of 25 October 2016, the pair had fiercely argued at a drinking party at Fotheringham Reserve in Dandenong West.
The 35-year-old victim stood about a metre behind the accused's Hiace van. Sahhitanandan reversed at fast speed, striking her at fast speed.
A witness said the van "slammed into reverse and just bowled her down".
"Her whole body disappeared under the car and he drove forward again three to four metres."
Then Sahhitanandan reversed again and drove away from the scene.
In sentencing on 20 September, Justice John Champion said he couldn't be satisfied beyond reasonable doubt that the accused knew the woman was behind the van.
The critically injured woman was placed in an induced coma at The Alfred hospital's intensive care unit. She was on a life-support ventilator for several weeks.
Justice Champion noted the "devastating" injuries included two collapsed lungs, 10 broken ribs and fractured vertebrae, shoulder blades and collar bone.
Two years on, she could barely walk to the letter box, and was wracked by pain.
At the time of the crash, Sahhitanandan was a disqualified driver – having been convicted that year for drink-driving, unlicensed driving and offences after a motor vehicle crash.
The Sri Lankan refugee has since had his bridging visa cancelled.
Since 2015, Sahhitanandan had self-medicated with heavy drinking when his marriage broke down. He was majorly depressed, the court heard.
He was jailed for two years and four months, with a non-parole period of 18 months.
It included his 166 days in pre-sentence custody, but not his 566 days in immigration detention since his arrest.