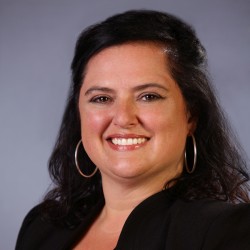 By Cam Lucadou-Wells
Greater Dandenong Council's campaign for local asylum seekers facing destitution has received a shot in the arm – albeit from a 'minor' State political party.
A month out from the State Election, the Greens have proposed $13 million emergency assistance to asylum seekers who are facing the total loss of federal Status Resolution Support Services (SRSS) payments.
South East Metro MP Nina Springle called on the State Government to support the plan to cover the $35 a day payments.
The "heartless" SRSS cuts have already rolled out – which is expected to impact on 800 asylum seekers in Victoria by the end of the year.
Greater Dandenong has led a multi-Victorian council mayoral taskforce to lobby against the cuts.
Next year, the cuts are set to strike asylum-seeker families, according to Greens councillor Matthew Kirwan.
These families make up many of the 2000 asylum seekers living in Greater Dandenong, he said.
Ms Springle said families with young children and pregnant women were facing potential homelessness.
"The Morrison Government is telling people typically dealing with uncertain futures, language barriers and a lack of work experience in Australia to go and get a job as if it's the easiest thing in the world.
"We are appealing to Victorian Labor to show some compassion and cover this funding for the next eight months."
Friends of Refugees co-founder Sri Samy said the Springvale-based service was already stretched by the immense need.
Even on SRSS payments, people were sleeping on the floors, covering themselves with their home's curtains in winter and eating just boiled rice, she said.
"These SRSS cuts are going to see people literally sleeping on the streets, homeless with children struggling to go to school.
"If even 100 people lose their income and if they come to our door we are not even in a position to support these 100 people."
Springvale Benevolent Society president Joe Rechichi said all charities in the South East would be "in strife" under the cuts.
He called for more support to help asylum seekers land jobs, as well as more public housing to combat the "unaffordable" rental market.
"We have to do something.
"They're integrated in the community now. They can't go back."
Opposition multicultural affairs spokeswoman Inga Peulich said Labor and Greens' policies drove up the cost-of-living and was "hurting families from all backgrounds".
"Under Labor, cost of housing is rising with many unable to afford to buy a house,rents are rising,our public housing is mismanaged and more and more people are finding themselves homeless.
"Greens policies in particular are destroying family and community values while they pretend to care about our multicultural communities."Greens policies are extreme policies and they will do nothing to help address the issues of homelessness across the south east."
The State Government did not respond to Star News Group's enquiries before deadline.