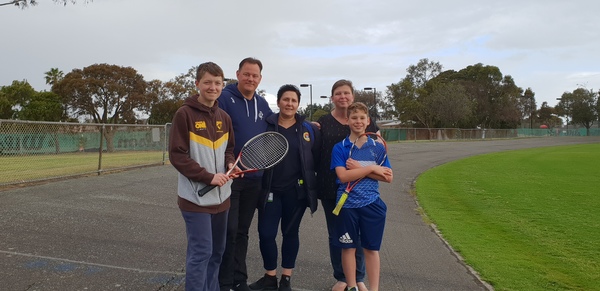 By Cam Lucadou-Wells
Sports clubs are making their last pitches ahead of Greater Dandenong's decision on the controversial future of Parkfield Reserve's velodrome.
The reserve's tenants Parkfield Cricket Club, Noble Park United Soccer Club and Noble Park Cricket Club were set to meet councillors on 6 December to push for the track's demolition.
They favour the council's masterplan which would replace the track with an extended cricket oval and a second soccer pitch.
In a separate presentation to councillors, Cycling Victoria general manager Craig Eastwood and members of the proposed Noble Park-Dandenong Cycling Club argued in favour of the velodrome.
On 10 December, the councillors were set to decide on whether to back the proposed $11 million masterplan or defer a decision until March.
Parkfield Cricket Club secretary David Swierzbiolek said the masterplan had been in the making between tenant clubs and the council for 18 months.
But the clubs had lobbied for at least six years for an urgent upgrade, he said.
For the cricket club, there's a need for relocated nets, a larger oval and the removal of the velodrome for safety reasons.
"Finally 18 months ago, they listened to us and backed a future budget for it.
"We didn't believe there were any cyclists there at the time."
Mr Swierzbiolek said he'd rarely seen riders on the track in his 12 years at the club.
"For them to come out now at the last minute, it's hard for me to not say where have you been for 12 years?"
The ideal solution was for a new velodrome built elsewhere such as Sandown, or Dandenong South – if there were sufficient cyclists, he said.
In recent years, the cricket club had outgrown its pavilion, expanding exponentially from about 80 members to more than 240.
This was on the back of expanding numbers of womens and juniors sides. It was also the only club in the area taking part in mid-year competitions.
Mr Swierzbiolek said the soccer club, bursting with an influx of players, also had outgrown its venue.
"There's a real shortage of soccer fields and this will help cater for the demand.
"It will only get worse with the approval of the A-League team. It would explode."
Mr Swierzbiolek said the oval was simply too small for cricket. Under future safety regulations the arena's boundary may have to be brought in four metres from the velodrome, he said.
According to Cricket Australia regulations, minimum 50-60 metre boundaries currently don't apply for existing community ovals.
Cyclists argue that the minimum boundaries fit within the velodrome in any case.
Mr Swierzbiolek could understand the high passions on both sides of the debate.
"Everyone wants the best for the Parkfield and Noble Park community."