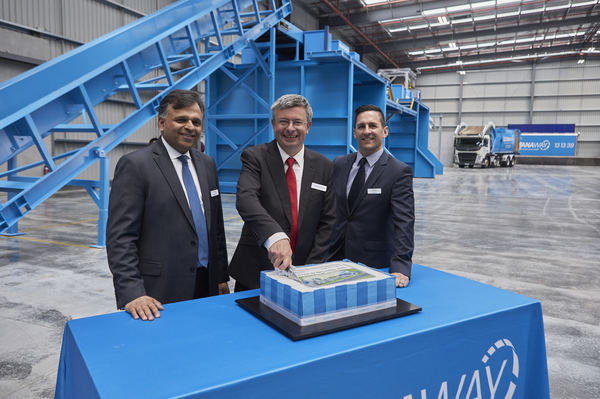 By Cam Lucadou-Wells
A state-of-the-art Dandenong South facility that processes food scraps and green waste for high-grade compost has been labelled a "game changer".
Cleanaway recently opened South East Organics Facility, which has capacity to sort, decontaminate and shred over 100,000 tonnes of organic matter.
It will divert waste otherwise dumped in landfill, servicing eight council areas across the South East including Greater Dandenong, Casey and Cardinia.
For the first time, residents could now put food scraps into their garden waste bin, Greater Dandenong's Cr Matthew Kirwan said.
"On average 40 per cent of rubbish currently sent to landfill is food waste so this would make a massive environmental and financial difference."
The facility joins a similar organic recycling facility run by Veolia in Dandenong South.
Sacyr is set to open another in 2019, Cr Kirwan said.
The processed material is transferred for off-site composting at Dutson Downs in East Gippsland.
The high-grade compost will be re-used in agricultural production.
Cleanaway chief executive Vik Bansal said the facility played an important role as part of the "changing face of waste management in Victoria".
"This facility will play a significant role in helping to lift our state's landfill diversion rates with a more sustainable way to manage FOGO (Food Organics and Green Organics) waste. "
The facility is expected to start receiving waste on 17 December. It will be fully operational in January.