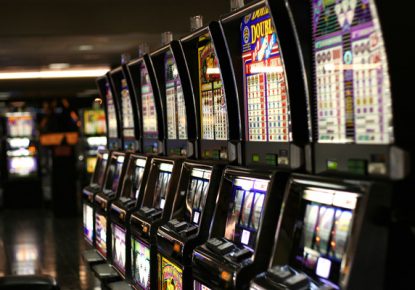 By Cam Lucadou-Wells
Greater Dandenong Council is set to lobby for the end of free drinks and other gambler inducements as part of stricter regulations in pokies venues.
On 25 March, the majority of councillors voted to make a submission to a State Government review of its responsible gambling code-of-conduct.
Cr Tim Dark abstented himself from the vote.
The council's suggested reforms will include banning venue staff from ploys to increase players' gambling, such as gifts and inducements like free drinks other than water.
The council will also press for mandatory breaks and maximum daily time limits for gamblers.
Staff would also be required to monitor and assist people showing signs of "gambling harm" by banning them from the venue for 24 hours.
"Council is a huge supporter of this review and the need for reform in this space," Mayor Roz Blades said.
"Continuing to advocate on this issue is one way we can continue to publically support vulnerable members of our community."
Councillor Matthew Kirwan told of a pokie venue's notes describing "coffees, drink shouts and toasties" being used to retain gamblers.
"They also suggested staff were being rewarded with vouchers when their venues hit betting targets," Cr Kirwan said.
"Staff were urged to "do whatever you have to do to keep people in the room.
"This example along shows the need for a stronger code."
Councillor Sean O'Reilly said the council's position was "not ideological".
"We're seeking practical and reasonable increased speed limits on money coming out of problem gamblers' pockets that could be better spent in family budgets.
"If there's any community that should be putting it forward, it is our community – that is most affected and afflicted by problem gambling."
The council's residents are one of the hardest-hit by poker machine losses, pouring in $121 million in 2017-18.
The Greater Dandenong area loses the most per adult (nearly $1000 a year each) on poker machines.
It has the second-highest number of machines (958) in greater Melbourne and yet is one of the most socio-economically disadvantaged.
According to a council report, for every dollar lost to pokie machines at local clubs in 2017-18, only three cents on average is returned to the community as donations, gifts and sponsorships, veterans support and volunteering expenses.
The council's position is supported by the Alliance for Gambling Reform's stance.
The alliance includes councils such as Greater Dandenong, organisations such as The Salvation Army and anti-gambling campaigner Tim Costello.