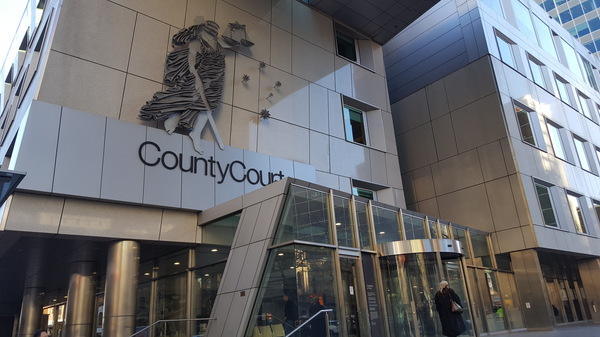 By Cam Lucadou-Wells
A predator in his 30s who pursued underage girls online for sexualised chats and explicit photos and videos has been jailed.
Richard Kelly, 35, was a registered sex offender and on a community corrections order for similar offences when he was arrested by police at his mother's house in Cranbourne in July.
In sentencing on 11 April, County Court of Victoria judge Scott Johns noted that Kelly had often used a false name and pretended he was 17 during the seduction of the six victims aged between 12 and 15.
He had contacted them on private messaging on either Facebook or Instagram, mostly for up to eight days.
However, a 15-year-old victim was groomed by Kelly for nearly 13 months.
At one point, he'd arranged to meet her at a shopping centre, telling her they would smoke ice, go to the cinema and have sex in his car.
Judge Johns accepted that Kelly cancelled the meeting and made no physical contact.
On seizing Kelly's phone, police discovered Kelly contacted a total of 15 children – who he had failed to disclose to authorities.
Kelly had a 20-year history of drug abuse.
He was under the effects of 'ice' during most of his offending, as well as socially isolated and depressed by the death of his father a decade ago, the court heard.
Judge Johns said Kelly's high moral culpability was amplified by the breach of a corrections order issued by Dandenong Magistrates Court for similar offences.
They included soliciting a child under 16 for sex, inducing a child to provide child abuse material, and possessing child pornography.
The corrections order did not deter Kelly from further offending, the judge noted.
Kelly had not advanced any remorse and showed limited insight into the impact of his actions, the court heard.
Judge Johns said "with some reservation" that Kelly had rehabilitation prospects given Kelly had not yet completed a sexual offender program.
It was largely dependent on Kelly overcoming his drug addiction, the court heard.
Kelly was jailed for up to three years and three months, with a minimum non-parole period of two years.
He will be a registered sexual offender for life.