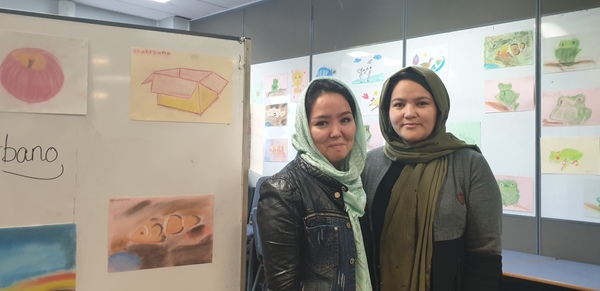 By Cam Lucadou-Wells
Art has opened up a whole inner world for refugee students at AMES Australia in Dandenong.
Many had not drawn before, let alone believed that they could draw well.
Yet their work, exhibited proudly in their classroom, is proof of their progression under volunteer tutor David Shears.
The 12-week class was introduced to broaden students' horizons on top of their regular English-language lessons, AMES youth co-ordinator Karen Bull said.
Art was a bonding experience for students who hail from Afghan, Cambodian, Indonesian, Chinese, South Sudanese and Sri Lankan backgrounds, Ms Bull said.
"There were a lot of laughs, especially when doing the portraits.
"It's great especially for the students who haven't had opportunities like this in their countries of origin.
"It's amazing how people took to it."