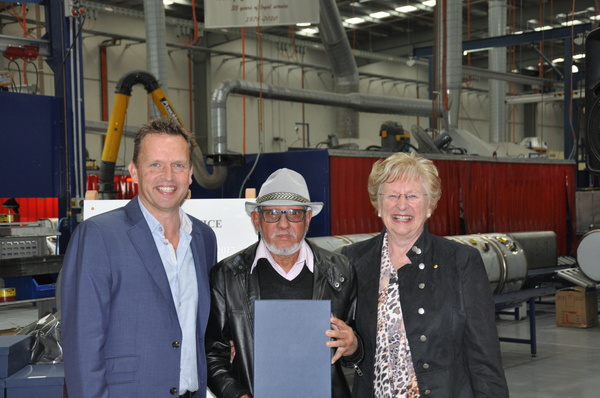 -
A Dandenong South manufacturer has paid tribute to its longest serving workers.
Hilton Manufacturing held an honour service for 51 past and present staff who had toiled 15-plus years or 25-plus years at the firm.
The company's history spans 44 years, starting in a humble tin shed in Hallam.
But the collective years of service for those chosen workers is more than 1100 years.
Director Todd Hartley, who hosted the service on 24 May, said the aim was to recognise their contribution and loyalty.