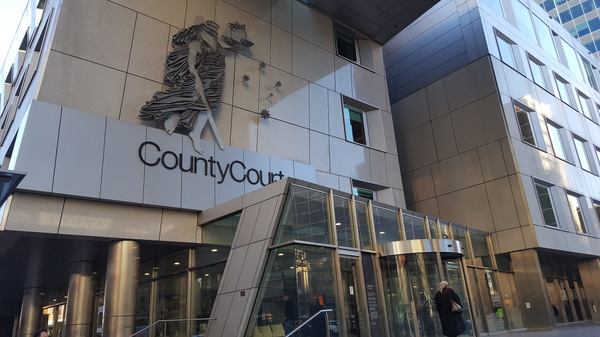 By Cam Lucadou-Wells
A man has broken in and smashed up his ex-partner's Dandenong West home and belongings with a baseball bat while her son was asleep inside, a court has heard.
The 45-year-old offender was jailed by the Victorian County Court on 13 June for what Judge Susan Pullen described as "most serious and disturbing" offences.
His charges included aggravated burglary, criminal damage, contravening a family-violence intervention order and committing an indictable offence on bail.
Aggrieved over a VCAT property dispute with his ex, the man broke into the house through the living-room window late on 1 November 2017.
The ex-partner was away overseas at the time. In the house was her boyfriend and her son.
The boyfriend awoke to the sound of smashing glass. He locked himself in the bedroom after seeing the bat-wielding offender climb the stairs.
During the intruder's rampage, he forced open the locked door. The boyfriend used a wardrobe door to keep the door closed while the offender continued to beat and kick at it.
Elsewhere in the house, ornaments, a TV and other furniture belonging to the ex-partner were destroyed. Windows of the boyfriend's car were smashed.
The accused was arrested by police at the scene, arguing he only intended to damage the property.
Since the invasion, the ex-partner and son moved home out of fear.
Her traumatised boyfriend didn't work for the next four months, shifted interstate and broke up the relationship.
Judge Pullen noted that the man was sentenced to a community corrections order by Dandenong Magistrates' Court in August 2016 for assault and breaching a family violence order against the same victim.
At the time of his rampage, he was still on that same CCO as well as on bail for driving offences.
Born in Iran, the twice-married former refugee was said to have not recovered from a traumatic stay in an Australian detention centre.
His mental health was said to have deteriorated in remand since his arrest, the court heard.
Judge Pullen however noted that the most recent psychiatric report on the offender was 14 months old and "dated".
The offender had yet to take part in long-term programs addressing his violent history, such as anger management and respectful relationship courses, she said.
His prospects of rehabilitation were viewed by Judge Pullen with "guarded optimism" as a result.
"Should you successfully complete such programs this may be of less concern."
The man was jailed for up to three years, four months with a non-parole period of two years, two months.
His term included 538 days in pre-sentence remand.