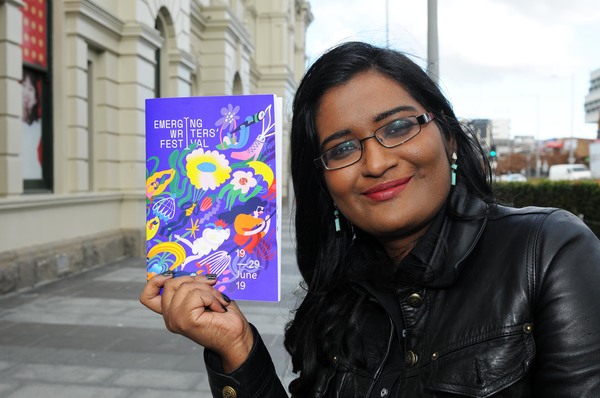 By Cam Lucadou-Wells
'What does home mean to you' will be the theme for a line-up of rising literary stars appearing in The Dandy Slam.
For one of the panelists Marisa Wikramanayake, home certainly figures prominently in her writing.
Based in Oakleigh, the versatile freelance editor, author and journalist has set her latest crime fiction work 'Gin & Tonic' in her Sri Lankan homeland.
Last summer, she briefly returned to Sri Lanka, penning a piece on its political situation for the South China Morning Post newspaper.
At that stage, the Prime Minister had been sacked during a constitutional crisis.
The recent Easter bombing atrocities have created a more "confusing" situation, with calls for President Maithripala Sirisena's impeachment.
Other officials have been sacked for failing to pass on security warnings that may have averted the attacks that killed 250 worshippers.
"The government looks bad in the way it reacted after the news. They didn't seem to care, and the people are angry."
At the same time, Muslims have been under threat of reprisals. Some have been forced to close their businesses, which is causing strife in domestic economies.
"Everyone is terrified, thinking Oh God, not another war!"
Ms Wikramanayake also keeps a close political eye on Australian developments.
As a delegate for the Media Entertainment and Arts Alliance, she's affronted by the recent raids on media by the Australian Federal Police.
It's particularly chilling given her former editor Lasantha Wickrematunge was murdered in Sri Lanka a decade ago.
"It's very troubling and frustrating to find out about the raids because I come from a country where during the war, journalists went missing and died.
"We've seen what happens in other countries in the world.
"The lack of protection in our laws creates opportunities for these press-freedom issues."
Her writing ranges from science journalism to fiction. Her book Sedition was longlisted for the 2018 Kill You Darlings Unpublished Manuscript Award.
Frustratingly, it remains unpublished – a common scenario for would-be authors, but especially so for First Nations writers and writers of colour, Ms Wikramanayake says.
She is involved in a crowdfunding campaign for first-ever research into the numbers of published First Nations and POC authors.
Marisa Wikramanayake will be performing at The Dandy Slam: Imagining Home at Walker Street Gallery and Arts Centre on Saturday 22 June as part of Emerging Writers' Festival (19–29 June). More info at emergingwritersfestival.org.au
Details on the crowdfunding research campaign are at https://australianculturalfund.org.au/projects/poc-writers-count/