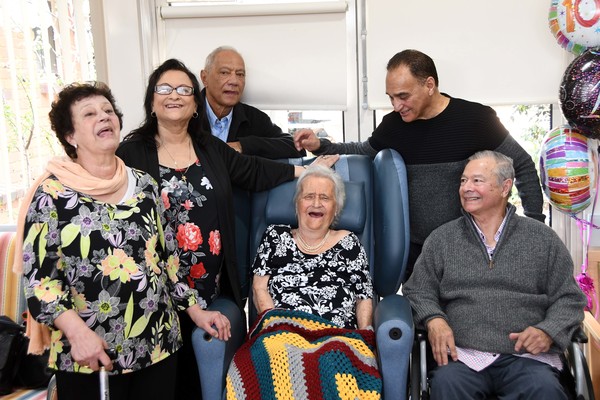 -
Long-time Springvale great-grandmother Daisy Balfour marked her 100th birthday with her family and friends in Springvale on 29 August.
Her morning tea at her residence at Home Mercy Place featured a stunning cake topped with a picture of Ms Balfour.
The milestone was celebrated with children Tyrone, Andrew, Swanee, Derrick and Gillian.
Ms Balfour (nee Sims) was born in Sri Lanka, then called Ceylon, on 29 August, 1919.
She married her late husband Willie in 1941. They and their five children migrated to Australia in 1970.
Ms Balfour became an Australian citizen in 1976, and has lived the past 45 years in Springvale.
She has 11 grandchildren and 11 great-grandchildren.