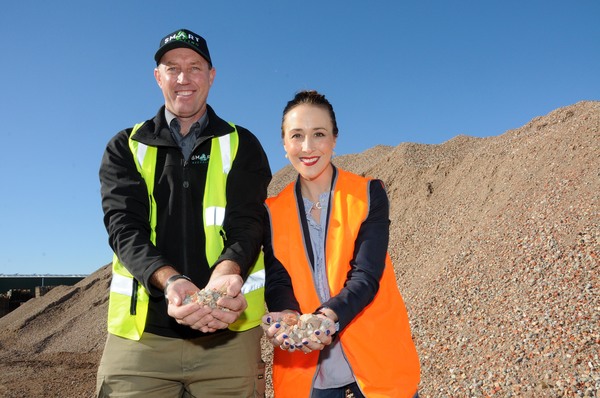 -
Dandenong South business Smart Recycling has been announced as a finalist in the 2019 Premier's Sustainability Awards.
Its program Pioneers in Innovative Recycling was nominated in the small and medium enterprises category.
The firm recycles about one million tonnes of waste at its 35-acre former landfill site in Dandenong South.
Among its initiatives is an under-construction state-of-the-art waste sorting facility.
It also makes recycled products, and has developed a Smart Pallets app for its collectors to find timber pallets at building sites across Victoria.
Sustainability Victoria interim chief executive Carl Muller said the finalists' innovative work built a more sustainable environment for now and the future.
"Delivering these Awards means we continue to discover and celebrate the talent and enthusiasm Victorians have for thinking creatively about new models of sustainability," he said.
Energy, Environment and Climate Change Minister Lily D'Ambrosio said the finalists were a diverse group sharing a "strong commitment to collaboration, problem solving and innovation to help drive a sustainable future".
The winners across 11 categories will be announced at a gala dinner at The Forum in Melbourne on Thursday 10 October.