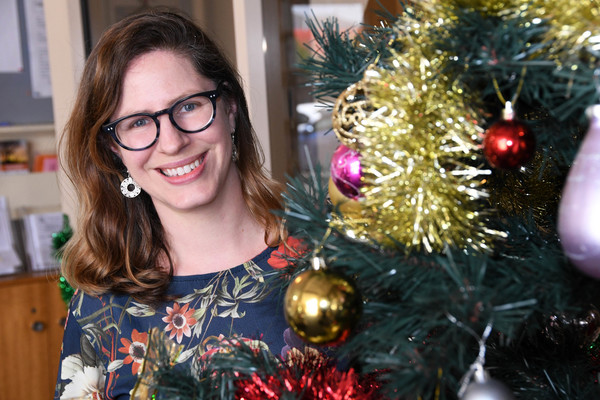 By Danielle Kutchel
Dandenong's Cornerstone Centre has found a new permanent home to continue its work for the city's disadvantaged.
From February 2020, Cornerstone will operate out of new premises on James Street, Dandenong.
The new location will include an office space for staff to use. All meals will operate from the Dandenong Baptist Church hall at 25-27 James Street, adjacent to the new office.
Cornerstone has been leasing the Dandenong Church of Christ's premises for several years.
Cornerstone's chief executive officer, Naomi Paterson, said it was the start of an exciting new chapter for the organisation.
"Having a space that's more permanent and that also has an office means we'll be able to start up some of those programs that we want to do, and put down some roots," she explained.
The groups that partner with Cornerstone to provide much-needed services, including Clean as Casper and Orange Sky, will also make the shift to continue assisting patrons.
Ms Paterson estimates a core group of around 100 people regularly attend Cornerstone, including members of the street community, people with mental health issues or those struggling with substance abuse.
Cornerstone provides visitors with a safe space to talk about their problems and receive assistance, whether that is a warm meal or a referral to another service provider.
"One thing we try to do at Cornerstone, which I think is key for building up this community, is building and nurturing people's sense of identity and purpose," Ms Paterson explained.
"These guys are marginalised and to have some programs in place where people can connect in regularly and be involved in something that gives them a sense of purpose really helps.
"But there is a need for a bit more."
Ms Paterson said she hoped Cornerstone would be able to extend its opening hours in future thanks to its new drop in space.
The move isn't the only big change at Cornerstone. Ms Paterson has only recently commenced as CEO.
With a background in working with the homeless community, Ms Paterson is passionate about seeing people connect with the community and grow in confidence, purpose and skills.
Although she is new to the role at Cornerstone, she already has high hopes for the future.
"I would like to see the lives of the community full of a sense of purpose and worth," she said.
"I'd like to see people who have substance dependencies actually being supported in getting themselves to a different place.
"I'd like to see the street community of Dandenong actually be in housing."
Cornerstone will be holding a working bee to clean up their old premises before the move, with members of the community invited to get in touch via Facebook if they can assist. Tradespeople who can help finish the new office space are also invited to get in touch via Cornerstone's Facebook page.