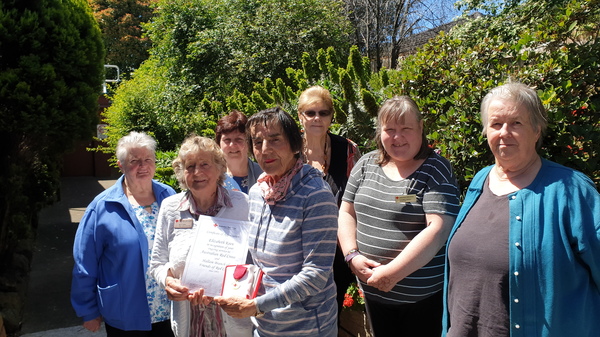 By Taylah Eastwell
Long-time Red Cross members have had their commitment to the local community recognised at a recent meeting of the Hallam Friends of Red Cross.
Metropolitan Zone 1 Chairperson, Heather Perrott attended the meeting on Monday 18th November where she presented member of 26 years, Betty Keen with a certificate of appreciation for her outstanding voluntary commitment to the local community.
Ms Perrott has worked alongside Ms Keen during their years with Red Cross and thanked her for her ongoing commitments.
Heather was also on the receiving end of the awards, taking home an outstanding service medal.
The Hallam Friends of Red Cross successfully run two stalls a year in Doveton and various other fundraisers in the local area.
The club welcomes new members to their meetings which are held once a month at the Hallam Community Learning Centre.