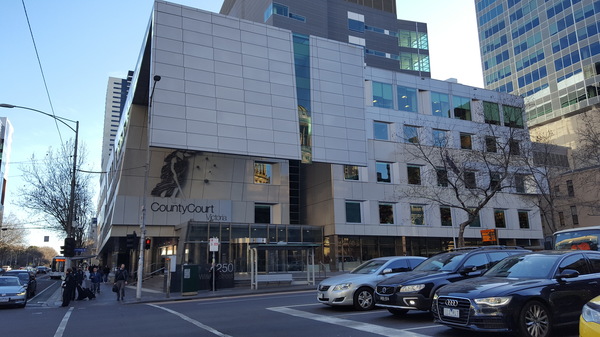 By Cam Lucadou-Wells
An 18-month-old toddler may be deported after his parents were jailed for growing a commercial quantity of cannabis.
Trong Cuong Vu, 35, and his co-accused partner were raided by police at their home in May 2017.
Police then searched a factory in Lascelles Street Springvale where 888 cannabis plants weighing 400 kilograms were seized as part of a hydroponic set-up.
"That is a large commercial quantity by any standards," sentencing judge John Smallwood stated on 10 February.
"There were matters contained within that factory that were linked to you but I am very careful not to sentence you for the size of that crop, albeit a very considerable one."
Vu also pleaded guilty to theft of electricity, commercial cultivation of cannabis and trafficking after he and his partner's home in Miner's Rest was raided by police in January 2018.
A "sophisticated" hydroponic crop was found in three rooms, with an electrical bypass.
Police seized 54 mainly large, mature cannabis plants weighing a total 129 kilograms as well as five kilos of dry cannabis.
Vu and his partner had stolen nearly $20,000 of electricity
"Custody is obviously the only sentence available and it must be one of significant proportions," Mr Smallwood said.
Mr Vu, with no prior convictions, seemed to have gambling issues – common to many people in his situation, the judge noted.
His prospects of rehabilitation – or risk of reoffending – were "very much up to you".
Mr Vu, who was born in Vietnam, was in no danger of being deported, Mr Smallwood noted.
However his 18-month-old son – who was born by Vu's co-accused partner while she was in custody – "may well be" deported.
The judge took into account that the possible deportation of Vu's son would be a "matter of real stress for you".
The partner, an illegal Australian resident who played a "lesser role" in the crop enterprise, faced "certain" deportation after her two-and-a-half-year prison term, Mr Smallwood said.
Vu was jailed for three years and nine months – including a non-parole period of two years and three months.
He had served 600 days in pre-sentence custody.