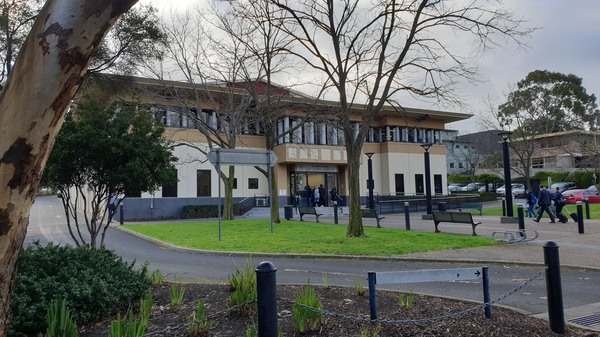 By Cam Lucadou-Wells
A convicted drug trafficker has been refused bail after being allegedly found with about seven grams of suspected crystal meth in a parked car in Springvale South.
Sophorn Hel, 34, from Springvale South, was intercepted by police after he U-turned and parked a 2017 silver Mercedes in Coomoora Road about 1.50am on Tuesday 25 February.
He allegedly said he was waiting for a friend, a court bail hearing was told on the same day.
From his pants, Hel produced a zip-lock bag of what police believed to be crystal meth, Victoria Police remand liaison officer Sergeant Chris Marlow told the court.
In a police interview, Hel allegedly admitted to possessing the meth for "personal use" but not for trafficking.
He was asked about his phone messages depicting the sale of meth over the past three months, such as "Brother do you have stuff yet?" and "How much can I give you for 700?"
Hel allegedly replied that he gave half of the 'ice' to friends.
Police were told Hel was unemployed but for cash-in-hand work as a home-based mechanic , Sgt Marlow said.
However the suspected ice user's primary income source was drug-dealing, police believed.
Hel told the court that the last time he had a "legitimate" job was 2008. He got fired as a white-goods assembler and decided to work on cars.
"I've got a neighbour who works on cars at home as well and he was making good money."
In arguing for bail, the father-of-three said he was living with and caring for his parents at a "stable" address.
Hel has been on a community corrections order since October as a result of his fourth conviction for unlicensed driving.
Hel had admitted to driving unlicensed again on 25 February, according to police.
Magistrate Tony Burns said Hel's two previous trafficking convictions, and 10 previous failures to answer bail were "troubling".
Hel had failed to show "compelling reasons" for bail. His history suggested he was an unacceptable risk of re-offending, Mr Burns said.
Hel was remanded in custody for a mention hearing at Dandenong Magistrates' Court on 31 March.