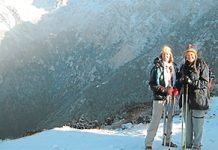 By CAMERON LUCADOU-WELLS SIX months ago, Dandenong's Nicole Membrey would have described herself as unfit and unprepared for a Himalayan hike. She also never imagined that...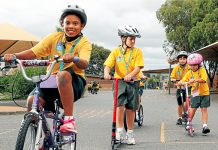 ANGIE leads a group of children at Endeavour Hills' St Paul Apostle South Primary School who are set to put their feet to...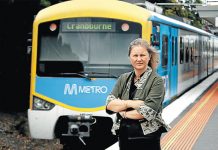 By DANIEL TRAN A LEADING public transport advocacy body has called for international students to be exempted from paying full-fare rates. The Eastern Transport Coalition...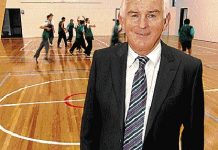 CASEY Council will back a Greater Dandenong proposal to convert 350 hectares of Bangholme green wedge for industrial development. The site is bounded by...
Casey Council has rejected a proposal to open a brothel at Hallam. The site at 18 Rimfire Drive is not in a residential area but...
A BULLET was fired through the rear window of a broken-down Commodore ute on an EastLink off-ramp in Dandenong at 9am on March...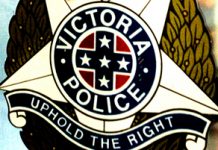 POLICE are urging an alleged hit-run driver to come forward after a car hit an 85-year-old man on a motorised scooter in Springvale on...
POLICE are hunting for a pair of police impersonators who searched and robbed a man in Dandenong. The offenders pulled the 28-year-old victim...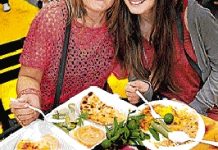 CROWDS thronged the Dandenong Market yesterday for a feast at the Dandenong World Fare. Exotic foods from around the world were on offer at stalls...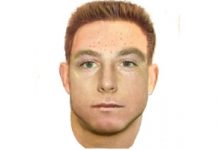 By Cameron Lucadou-Wells POLICE are hunting a pair of police impersonators who searched and robbed a man in Dandenong last week. Police say the two offenders...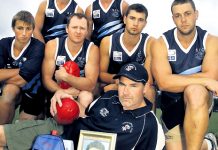 Football is about to kick off and clubs are dreaming of premierships. But there is a siren call to think about adding defibrillators -...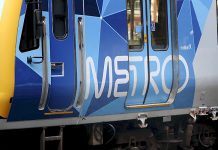 WEEKEND trains are set to become more frequent, Public Transport Minister Terry Mulder announced last week. Trains will arrive every 10 minutes, instead of 20...