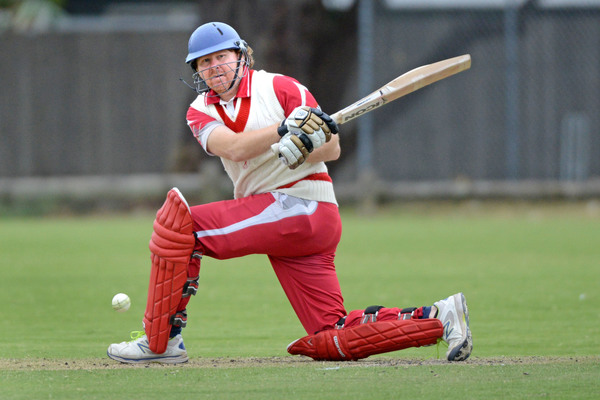 By Nick Creely
As the Turf 1 season heats up as we enter the second half of the season, DDCA reporter NICK CREELY has selected his Team of the Year at the midway point of the year.
The side is as follows:
Nathan Pilon (Berwick, keeper) – 460 runs at 57.5, Highest score 176.
The former State cricketer is still playing sublime cricket in the DDCA, with the 42-year-old off to a blistering start to the year at the top of the order for the Bears, with two centuries and a fifty before Christmas. Still taking the gloves, where he is always tidy.
2. Brendan Morris (Mordialloc) – 239 runs at 59.75, HS 95.
Picking up where he left off from a promising 2017/18 season, the Bloodhounds opener has continued to build into a top-line Turf 1 batsman, and has fallen short of centuries after scores of 95 and 89 so far this season. A really important player as the reigning premiers look to get their season back on track in the second half of the season.
3. Daniel Watson (Buckley Ridges, captain) – 310 runs at 44.29, HS 82, 12 wickets at 19.33, BB 3/15.
As powerful with the ball as he is when batting in the top-order for the Bucks, DJ Watson – while not as prolific as the last few years – is still playing brilliant cricket, and has been instrumental for the powerhouse club in maintaining its high standards despite some untimely injuries.
4. Steven Spoljaric (Springvale South) – 426 runs at 71, HS 122, 3 wickets at 44, BB 3/4 .
As it stands, the DDCA and Victorian Premier Cricket champ could be heading for an astonishing sixth Wookey Medal, with his stunning form with the bat at the age of 41 something to marvel at. With bowling taking somewhat of a back seat due to an injury, Spoljaric has blasted two centuries and three half-centuries from just seven digs. Enough said.
5. Akshay Ballal (North Dandenong) – 348 runs at 43.5, HS 110, 16 wickets at 15.56, BB 5/14.
One of the surprise packets of the competition, Ballal has been nothing short of outstanding in his debut DDCA season, with the Maroons import putting in many match winning performances to keep his side in the finals hunt. Is only going to get better as batting gets easier after Christmas.
6. Ruwantha Kellepotha (St Mary's) – 368 runs at 61.33, HS 76, 25 wickets at 11.92, BB 5/31.
While unbelievably consistent with the bat, Kellepotha and his spin has truly taken Turf 1 by storm, with the Saints all-rounder proving difficult to put away – particularly at the spin-friendly Carroll Reserve. His unbeaten 73 and 5/31 against Hallam proves his worth.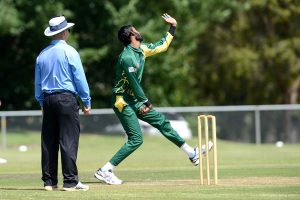 7. Matthew Chasemore (Berwick) – 245 runs at 40.83, BB 61*, 12 wickets at 18.58, BB 4/52.
The new Bears skipper and Wookey winner possesses as much experience as anyone in Victoria, and has enjoyed a fruitful season to date as he leads a side glittered with talent but struggling for consistency. Finally bowling more, Chasemore has been consistent and an absolute rock in the middle order for his side.
8. Michael Davies (HSD) – 287 runs at 57.4, HS 90*, 9 wickets at 20, BB 4/29.
Definitely not as dominant as his stunning Wookey Medal season last year, Slick Davies has still been the Cobras' most consistent and dynamic player, and just edges out his teammate Kaushalya Weeraratne. Tapered off slightly before the break, but will almost certainly bounce back and get back among the runs and wickets.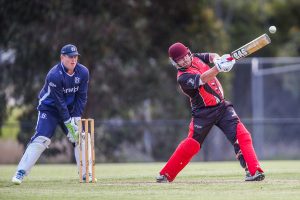 9. Jordan Hammond (Hallam Kalora Park) – 340 runs at 42.5, HS 67, 12 wickets at 25.17, BB 6/25.
Slotting in at nine only due to the quality of the players above him in the batting order, Hammond has once again been one of the dominant all-rounders in Turf 1, and has been remarkably consistent – particularly with the bat. Bowls sharp with the new ball, and will be a vital component if they are to push for a flag.
10. Malinga Bandara (Springvale South) – 131 runs at 26.2, HS 52, 19 wickets at 16.1, BB 6/104.
The dominant spinner of the competition, Bandara was stellar with the ball for the Bloods in the first half of the year, bowling plenty of overs and taking plenty of wickets. Useful with the bat too, as shown by a gritty 52 against Hallam earlier in the season.
11. Isaiah Jassal (Berwick) – 5 runs at 2.5, HS 3*, 14 wickets at 17.07, BB 4/31
An incredible rise in senior cricket, the 14-year-old left arm spinner has been remarkable for the Bears as its leading wicket-taker to date after making his first XI debut earlier in the season. Spins the ball, has great control, and is a handy batsman, the Bears have an absolute beauty in the young man certain to attract interest at Premier level.
12th man: Jurgen Andersen (Buckley Ridges).
Despite a serious injury restricting him to just five matches early in the season, Andersen was the most dominant seamer in the competition up until that point, and is still comfortably around the mark for most wickets taken with 12 next to his name. When he gets back, fit and firing for the Bucks, he will certainly pick up where he left off.
Unlucky: Brendan Rose (Berwick), Muharjithan Thedchanamoorthy (North Dandenong), Kaushayla Weeraratne (HSD), Nathan King (Springvale South), Jarryd Straker (Springvale South), Ian Daniel (Mordialloc)