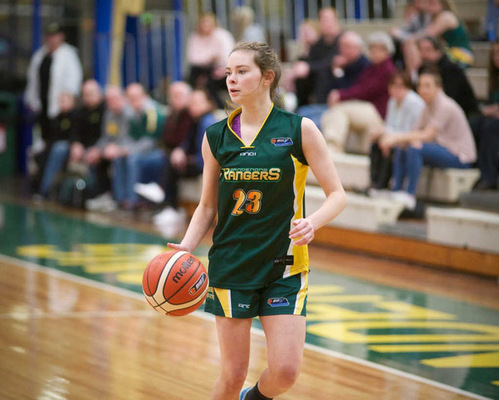 By Nick Creely
Basketball sensation Maighan Hedge is making waves in the USA after a stellar first year as a freshman with Cameron University (CU).
Hedge, who was awarded an athletic scholarship, departed in August 2018 to start college life at CU, which is based in Lawton, Oklahoma.
The rising star – who was entrenched within the Dandenong Rangers system with the Victorian Youth Championship side before jetting off to the states – was recently named the LSC Freshman of the Year, and was also given an honourable mention for the All-LSC.
Hedge led Cameron University with 15 points and three assists per games, and posted a 40/40/80 season by shooting 43 per cent from the field, 45 percent from three, and 84 per cent from the foul line. In the 23 game season, Hedge finished with nine 20-plus point games, staggering numbers for a first year player
The star point guard – who is another successful product of the renowned Rowville Sports Academy – told the Journal before departing on her journey last year that she hopes when she comes back to Australia she can bring back plenty of skills for the Rangers.
"I'm looking forward to the professionalism – all the extra training and the way they go about things is exciting," she said.
"After college, I'd like to come back and play SEABL or WNBL, and that's about as far as I've thought at the moment, but at college I'd obviously like to do well."
She also paid credit to the Rangers for all their guidance in getting her, as well as other talented basketballers, to the next level.
They (Dandenong Rangers) have done a lot of extra training with me when I've asked, and all the coaches have sat down and spoken with me when I've had questions, such as stuff that I need to do better," she said of her home club.
"They're very good personally in developing young athletes and giving them the chance to succeed."