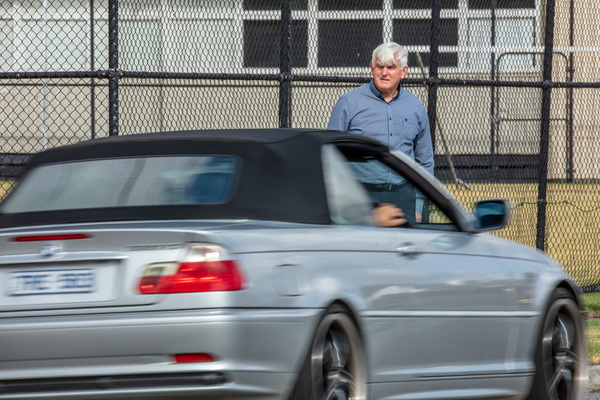 By Cam Lucadou-Wells
Emerson School is hoping for a feast after a famine of much-needed works over decades.
On the wishlist is a major redevelopment of the specialist school's original campus to start as early as November.
It was hoped to coincide with a long-overdue signalised pedestrian crossing linking its campuses over Heatherton Road's four lanes of "omnipresent danger" in Dandenong North, principal John Mooney said.
At one stage, the school was told by VicRoads there needed to be a "death at our front gate" for a crossing to be built.
Mr Mooney knows of no other school that lacks even a pedestrian crossing for the safe passage of its students.
At times, he's resorted to donning a fluoro vest and playing traffic cop in front of streams of traffic on Heatherton Road.
"Where does the responsibility for the safety of our students, their parents and carers start and finish?" Mr Mooney said.
Finally, after more than 10 years of lobbying, there's some cause for hope on both projects.
VicRoads has recently assigned someone to work on a design for a crossing and signals for pedestrians and motorists accessing the school.
In another encouraging sign, the school recently received department approval for the "schematic design" of a $14.1 million stage 1 redevelopment.
Mr Mooney said the school – the largest specialist school in the state – had not received "a dollar of funding" for capital works since 1973.
As a result, it is home to some of the state's oldest portable classrooms, with staff members working in foyers and construction sheds due to a lack of space.
Mr Mooney hopes for the redevelopment funding to be announced in the upcoming 2019 State Budget, though the Government has a host of other big-ticket election promises to deliver.
The State Government allocated $500,000 for a full masterplan for the school in last year's State Budget.
Meanwhile, Greater Dandenong Council has joined the school in lobbying for a safe crossing on Heatherton Road as an urgent priority.
"Council, along with Victoria Police and members of the school community, are very concerned about the safety of students attending Emerson School," Greater Dandenong engineering services director Julie Reid said.
"The number of complaints from parents and motorists about the risk taking behavior of students attempting to cross Heatherton Road between the two campuses has escalated and the issue has now reached a critical level."
Acting Inspector Graeme Stanley, in a letter of support, wrote that motorists don't always obey the 40km/h speed restrictions, placing children, parents and carers at additional risk.
"Multiple speed and road offences have been detected during the restricted speed time frames.
"The situation is in my opinion now critical."
There's clearly a lot of water to go under the bridge, but now Mr Mooney's hope is for the two key projects to be "seamlessly" completed together.