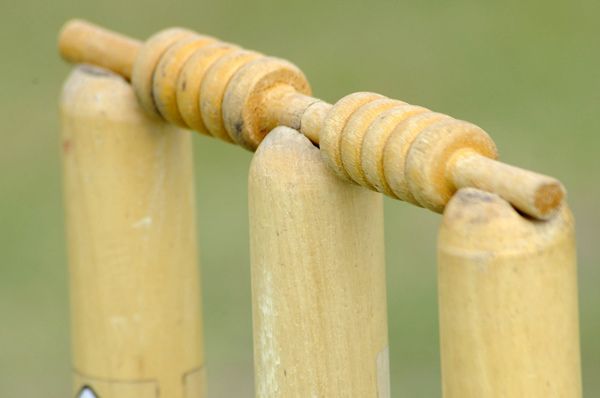 By Tyler Lewis
One of the greatest female cricketers of all-time, Australian superstar Ellyse Perry, is now a Dandenong Panther.
This summer when she's not donning the baggy green, Dandenong women's coach Andrew Christie is more than happy to have her playing in his XI.
"I have no doubt when she puts on the Dandenong playing kit on, she will be putting her best foot forward and trying to get a win on the board," he said.
The news of Perry's signing is still very fresh among the Dandenong coaching group, and while Christie isn't sure how many games she will play for the Panthers, he is excited for the impact she can have on the developing cricketers rising through the ranks.
"In terms of her schedule, I am unsure what her availability will be," he said.
"(We are) obviously thrilled about it and what it does for cricket in the area, not only for Dandenong, but the area – cricket will be massive.
"Hopefully we get her for a few games and I am sure that will provide plenty of enthusiasm for new players to come in and others to come watch."
When representing the Panthers, Perry won't only be leading from the front with her amazing ability to win games of cricket in a matter of overs, but – along with the abundance of other top-class talent within their ranks – will also be leading the charge of the future.
"It is massive," he said.
"I think not only having Ellyse, but having Sophie Molineux and the other upcoming players like Nicole Faltum, Lucy Cripps and Courtney Neale who are in and around the Vic squad.
"Having that core group of players within arms reach for young female cricketers is an amazing opportunity for all of them.
"Knowing the other girls, like Sophie, they are more than happy down at training to work with the younger players.
"I think they find a lot of joy in bringing through the next crop whilst they are in amongst it themselves.
"It will be a great thing for the club, the women's squad, and I think the men's squad as well – I think it will add a bit of a buzz to their program, hopefully we have a successful year."
In signing one of the most damaging cricketers in world cricket, the process of securing Perry's signature was a long one, but Christie is ready to reap the rewards for the effort of the club.
"Bit of an interesting one (the signing process)," he said.
"We are fairly well connected, having those girls I mentioned around the Vic squad and team. It was sort of a natural progression in a way.
"We knew she was coming down to Victoria, 'Okay I need to play club cricket somewhere' and she obviously gets along with a lot of players in the squad.
"I think it just evolved from there.
"I will have a sit down with her and have a look at what her schedule looks like.
"I am sure whenever she crosses that white line she will be giving her best – not only for herself but for the other ten players on the team," Christie said.
Across all three formats at international level, Perry currently averages 54 with the bat and 20.57 with the ball. While helping the Panthers strive for success, her work off the field will boost the development of women's cricket in the area astronomically.