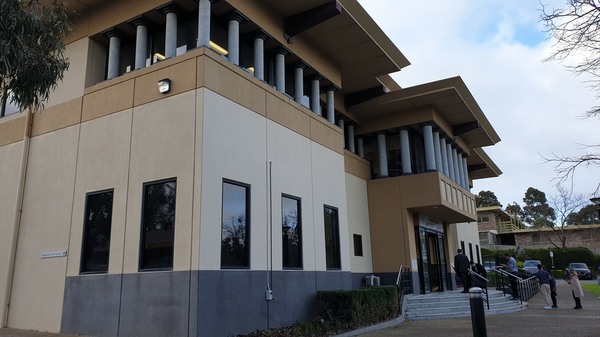 By Cam Lucadou-Wells
A convicted drug trafficker allegedly found with more than $8700 and large amounts of suspected drugs in his car has claimed he'd won the money on the pokies, a court bail hearing heard.
Kyaw Zay Tun, of Springvale South, had been in custody since being intercepted in a silver Camry by police in Noble Park on 30 August.
Police seized $1700 on Tun's person, a further $7055 from a satchel in the car, as well as 14 Viagra tablets, 50 mL of allegedly GHB and 44 grams of allegedly ephedrine, police told Dandenong Magistrates' Court.
Tun allegedly told police at the time that he'd won the money from the pokies, and liked to carry cash.
He believed the drugs found in the car boot were "sugar", the court heard.
Tun was charged with trafficking GHB and ephedrine, possessing proceeds of crime and possessing a drug of dependence in Viagra.
In arguing for bail, defence lawyer Adrian Dessi told the court that Tun's partner purportedly uploaded photos of winning pokie machines from Tun's phone to support the claim.
It was difficult for Tun to substantiate his defence while in custody, Mr Dessi said.
Police remand liaison officer Sergeant Chris Marlow told the court he didn't accept the photos on face value.
He'd seen apparent drug users taking pictures of other people's winning machines at pokies venues.
A police prosecutor added that the photos appeared to have been taken three months prior to Tun's arrest.
At the time, Tun was on a two-year community corrections order for charges including trafficking heroin, Dandenong Magistrates' Court heard.
He was also arrested under an outstanding warrant for charges of possessing heroin and cannabis and a Taser at his home in December, and faces a drug-driving charge from May.
At the 1 October hearing, magistrate Sharon McRae granted bail, noting that Tun had proven "exceptional circumstances".
Tun had allegedly offended while on the corrections order but had no prior convictions for failing to appear on bail or offending while on bail, Ms McRae noted.
Tun was not yet charged with breaching his corrections order, she added.
The applicant also faced lengthy delays in custody while awaiting police analysis of the alleged drugs or Tun's phone.
Tun was bailed to report to police three times a week and subject to a night curfew. His conditions include not driving, not using drugs and not leaving Victoria.
He is set to appear at a mention hearing at Dandenong Magistrates Court on 31 October.