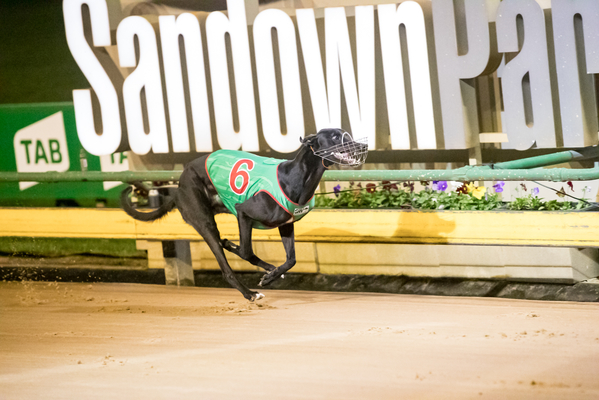 By Jason Adams
Fireball Friday returned to the metropolitan winners' list at Sandown Park on Thursday night, capping a remarkable return to racing.
The win was his first in a city class since September last year when the now three-and-a-half year old was retired following another injury setback.
"It is satisfying to get him back to the form he's in now. He's been through a lot and now back winning in the city," said his trainer, the Devon Meadows-based Glenn Rounds.
Fireball Friday, or 'Chevy' as he's known, has had more than his fair share of setbacks, which began before his racing debut.
"He's had three operations to repair his stopper tendon and have bone chips removed," Rounds said.
"His first one was before he started racing when he was about 18-months-old."
His racing career kicked off in December 2018 and began in promising fashion, placing in five of his first six starts before another forced layoff.
"We got him right to go and he had some starts before there were more issues and he needed to have another operation," Rounds said.
"On return he had another six starts and won two in a row at Sandown, including a city win before it all happened again (in October)."
At that stage Rounds made the decision to retire Fireball Friday.
"He was resting at home and over time he started to gallop well and I thought I'd put him with the pups and act as a role model for them," he said.
"He was doing that and over time started to move that well that I said to Maddi (Toner) 'I'm going to put him back in work'."
He resumed racing at Shepparton in March and won in a best-of-the-night time. Thursday night's triumph was his sixth from just 19 starts.
It's been an eventual ride for Rounds – one he's shared with good mate, and Fireball Friday's part owner, Jason Woodbridge.
Fireball Friday was the highlight of a city winning-double for Rounds at Sandown Park on Thursday night.
His other win on the card came from Aston Peroni, which was faultless and chalked up his third win on the trot at Sandown.