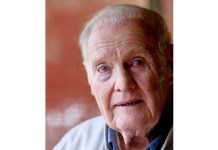 By ALECIA PINNER THE Journal has been flooded with visits and calls from locals who have wanted to share their memories of William Maxwell (Max) Curtain,...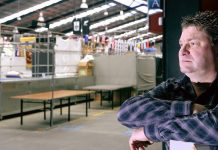 By CAMERON LUCADOU-WELLS DANDENONG Market will finally open on Sundays in October – but it won't be in time to save a stalwart stallholder who has...
By DAVID SCHOUT A NARRE Warren South father has been fined for taking his daughter's problems into his own hands and slapping a school bully over the head. Dandenong...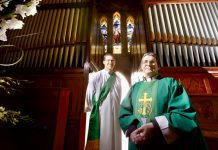 By CAMERON LUCADOU-WELLS UNLOCK the doors of Dandenong's oldest church and a surprising history is revealed within its atmospheric stained-glass interior. Inside St James Church, a 149-year-old...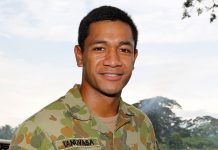 AFTER three years in the Army Reserve, the dream of Dandenong's Tupu Tanuavsa to be deployed overseas was realised last month. Private Tanuavsa was sent to...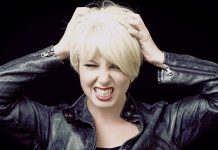 By DAVID SCHOUT ONE of the best Pink cover artists is coming to town on August 9 for an exciting show at the Dandenong Workers Social...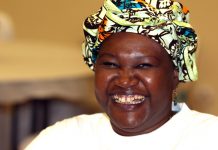 By KATHLEEN BELSTEN THIS is a modern fairytale, a story of hope for an underdeveloped country, in which South Sudan is Cinderella and Stella Lado...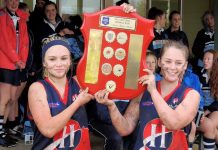 By DAVID SCHOUT HALLAM Secondary College's Senior Girls Football team has continued its amazing undefeated run, notching its 40th straight win to claim a second consecutive AFL...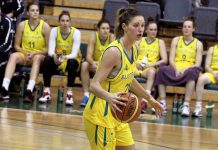 By DAVID SCHOUT ALICE Kunek was a fresh-faced 16-year-old when she first pulled on a Dandenong Rangers singlet in 2007. As a young member of the...
BLUE AND WHITE DANCE The Campion Old Boys' Association is holding its annual Blue and White Dance. Next Generation and DJ Phillip are the live acts....
By KATHLEEN BELTSEN COMPUTER whiz Joshua Stevens is one of only three Australians to win the chance to compete in the finals of an international computer software...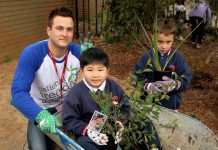 By DAVID SCHOUT YOUNGSTERS Christopher and Jack were barking up the right tree when they and fellow Silverton Primary School students planted 250 trees in their...