Home
Tags
Nm-greaterdandenongweekly
Tag: nm-greaterdandenongweekly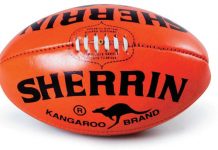 By ROY WARD MINOR premiers Doveton Eagles are ready to enter the Southern Football League division 3 fray this Saturday. The Eagles will play Moorabbin in...
By ROY WARD THE South East Australian Basketball League east men's conference title came down to one shot at Dandenong Stadium on Saturday night. One contested,...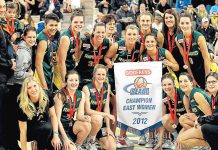 By Roy Ward DANDENONG Rangers want to seal their place as the most successful team in South East Australian Basketball League women's history when they...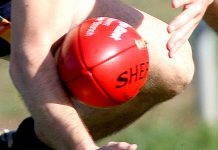 DANDENONG Stingrays were like the antsy home brewer who cracked the first stubby before the ale was ready. For three quarters of Saturday's qualifying final...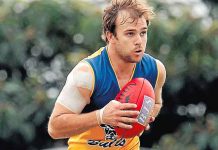 By Roy Ward NOBLE Park reserves overcame a bout of finals nerves to set up a major semi-final date with undefeated Vermont this Saturday. At Bayswater...
FOOTBALL: SOUTHERN FOOTBALL LEAGUE: Division 1: Qualifying final: Chelsea Heights 4.7, 6.12, 12.14, 15.15 (105) d St Pauls 2.1, 3.4,...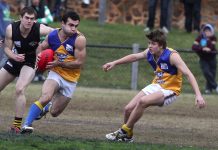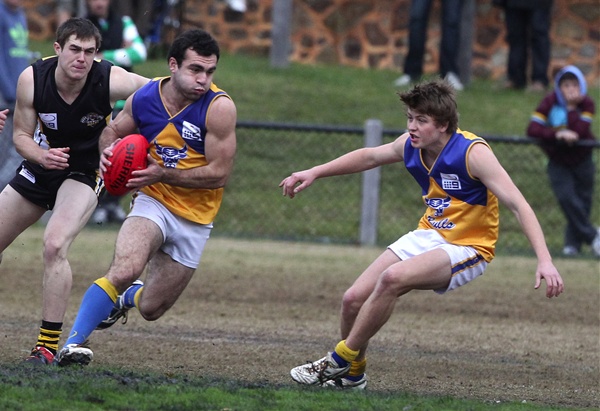 By ROY WARD NOBLE Park's three-peat dream is over. The Bulls lost out to Balwyn 13.14 (92) d Noble Park 8.7 (55) at Tormore Reserve, Boronia...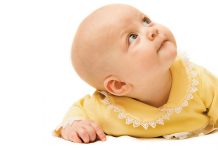 A playgroup has found a base at Darvall Lodge aged-care home, Noble Park. Greater Dandenong Council set up the 'intergenerational' playgroup on Tuesday mornings to...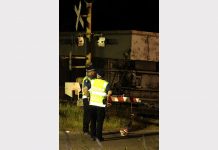 Hazel Gilbee, 84, of Keysborough, and other members of the world record-setting 'golden girls' swimming relay team were feted at Government House last Friday. The...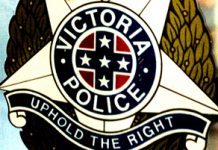 Two men were attacked in a laneway off Kelvin Grove, Springvale, about 11pm on August 25 after getting involved in an altercation...
A derelict house on a demolition site in Stud Road, Dandenong, was destroyed by fire at 12.45pm on August 26. Detective Sergeant Shane...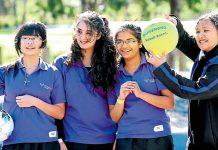 Keysborough College students Stephanie, Umme, Riya and Esther were among 140 Greater Dandenong students taking part in a young women's gala day in Keysborough...