By ALECIA PINNER CHILDHOOD neighbours and close friends Brian "Bishop" Ford and Kevin Shinners became rivals when Oakleigh clashed with Dandenong in the 1972 VFA...
By CAMERON LUCADOU-WELLS IN a chronicle of the times, a Greater Dandenong councillor has proposed books should make way for more public computers at Springvale library. Greater...
By CAMERON LUCADOU-WELLS SUNDAY trading may "break the back" of one of Dandenong Market's most enduring fruiterers. Dominic Pompei, of Dominic's Fruit World, has been selling...
By CAMERON LUCADOU-WELLS THE trial of Casey chief executive officer Mike Tyler will drag into a fourth court hearing in October. Mr Tyler was charged in...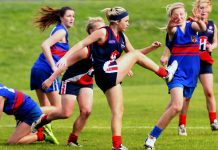 By David Schout HALLAM Senior College's senior girls football team's 41-game winning streak has ended with defeat by the closest of margins. Box Hill Senior Secondary...
By ALECIA PINNER EMPLOYMENT, cost of living, social tolerance and transport are shaping up as the big issues in Holt in the lead-up to the federal election...
SHOWING their faith in the future of Dandenong Market, sisters Jess and Stephanie Sherer have opened a frozen-goods stall in their first retail venture. The sisters, both...
By CAMERON LUCADOU-WELLS GREATER Dandenong councillors were to decide tonight whether to throw a $463,000 lifeline to revive the 147-year-old Dandenong Market. The market's board...
By ALECIA PINNER & DAVID SCHOUT THE disappearance of cheap housing has led to severe overcrowding and a surge in homelessness in Dandenong and its surrounding...
DANDENONG Retail Traders Association has added its voice to the growing anger over large increases in the state government's fire services property levy. President Glenys Cooper said...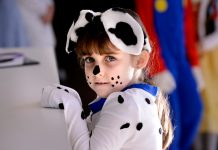 Wooranna Park Primary School held a fashion parade of pupils dressed as screen characters.