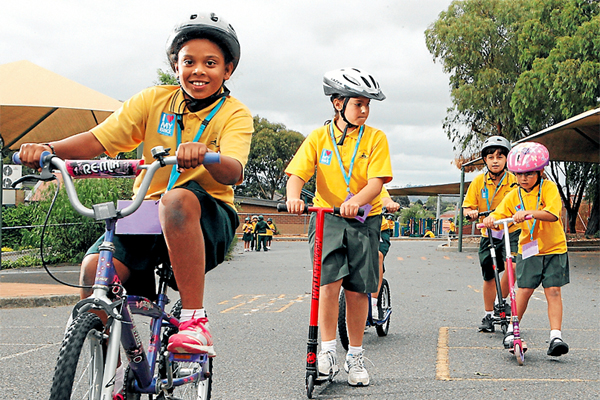 ANGIE leads a group of children at Endeavour Hills' St Paul Apostle South Primary School who are set to put their feet to pedals for National Ride2School Day on Friday.
Organisers have urged motorists to be on alert for young cyclists and walkers on the day, particularly at intersections and in residential streets.
Many children would be riding on footpaths, Ride2School Day program director Scott Whiffin warned.