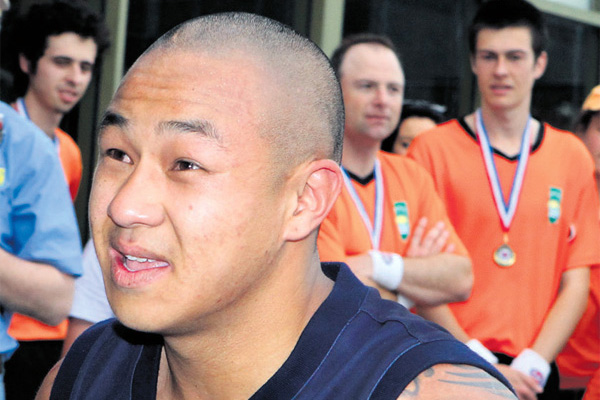 Greater Dandenong is overflowing with senior sides. Roy Ward asks whether the area has too many football clubs.
AT last count Greater Dandenong had 13 senior football clubs either within its boundaries or on its borders.
That's 13 club presidents, 13 committees, 13 senior coaches and, in most cases, the need for upwards of 44 players each weekend.
And that's before clubs try to find the numerous volunteers needed to raise funds, wash jumpers, cut oranges and do any number of other jobs.
Those clubs play in three separate leagues: the Southern Football League, Eastern Football League and the MPNFL Casey Cardinia Football League.
WHAT DO YOU THINK? SCROLL TO THE BOTTOM OF THIS STORY TO POST A COMMENT.
Victorian Football League side Casey Scorpions, formerly of Springvale, could be added to the list.
It would be hard to find another municipality with so many clubs, especially in an age of more leisure and sports alternatives than ever.
But with football season upon us each one of those 13 clubs is expected to run out this Saturday — or in Noble Park's case the next Saturday — as the Eastern Football League division 1 starts fixtures a week later than others.
As a new coach in the SFL's division 3 competition, Dandenong's Daniel Atkin is getting a first-hand lesson on just how competitive the local market is for players. Atkin and his Redlegs compete in division 3, with Lyndale, Hallam, Endeavour Hills and Sandown Cobras.
Then with SFL division 2 neighbours like Springvale Districts and Southern Dragons also looking for players, life for a recruiter becomes even more difficult.
SFL division 1 sides Dingley and Heatherton also sit close by.
''It's such a tight area, especially in SFL because if there is one good player out there you will have four or five clubs chasing him,'' Atkin says.
"Recruiting is not the easiest thing to do. A lot of players want money even if they are not worth it.
"It's amazing how much money is out there."
Atkin says he's looking to recruit young players to the club but attracting even low-profile players is difficult.
Twice EFL division 1 premier Noble Park has arguably the highest profile of any football club in the area.
After winning the past two premierships in a highly competitive league, the Bulls have clubs from all over Melbourne making offers for their players.
Bulls coach Mick Fogarty says his club steers clear of recruiting Greater Dandenong players.
''We've a bit lucky in where we recruit from.
''Most of our players come through VFL or TAC Cup, so within that we don't really look at Dandenong area players unless they are from the Dandenong Stingrays.
But Fogarty still finds other clubs making offers to Bulls players and he accepts it as a result of the club's success.
''Year in, year out our guys are receiving calls, but what do you do?
''Everyone is up for grabs. You hope our group of guys love the club and see what direction we are going in.
''We have achieved terrific results the past few seasons and are now trying to consolidate and build a powerhouse.''
Atkin, who grew up playing with Howard Road-based Springvale Junior Football Club, says the landscape for junior players has changed as the area has aged and a greater variety of sports has emerged.
''When I grew up and played juniors, at one stage Springvale Juniors had three under-12 sides and there was a lot of juniors in the area.
''Now you find the young families are in the Narre Warren and Berwick areas. The numbers of young players in our area could dry up over the next five years.''
With that in mind Dandenong has built a connection with Narre Warren Football Club, which plays in the Casey Cardinia League, to offer the chance for their fringe senior players to get a chance at senior football with the Redlegs.
''We have three or four kids trying out with Narre Warren at the moment and if they don't make it then they will come back to us,'' Atkin says.
''Narre have about 90 players on their list, so it's very competitive for kids to get a senior game in that environment.
''We offer them the option to get to play.''
While recruiting players becomes ever tougher, Greater Dandenong's clubs aren't shirking the issue.
Atkin says clubs' fortunes rise and fall but loyalty and family connections help maintain them.
''I was talking to a mate about this the other day. The SFL want to expand as fast as they can so we have to find ways to survive. Some clubs will get lucky and have kids come and play because their fathers or family played there.
''In the end there are always kids playing. We just have to find them.''