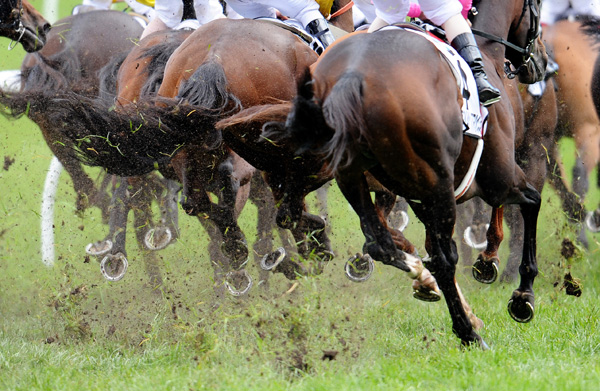 By ROY WARD
GOOD teams make changes on the fly, and the Dandenong Rangers men showed they are turning into a good side, adjusting to the streak-shooting ways of the Brisbane Spartans to claim an 89-79 SEABL win at Dandenong Stadium on Saturday night.
The win was the Rangers' seventh straight and came against a Spartans side which had won four in succession coming into the match.
After getting off to an 11-2 start the Rangers were never able to shake the pesky, undermanned Spartans, with athletic guards Tommy Ammar (18 points), Isaiah Tueta (17 points), Heath Gameron (13 points, four assists) and Scott Kenny (11 points) all troubling the home side at different times.
At times the Rangers took their lead past 10 points but each time the Spartans came roaring back.
Rangers import Tony Lewis was again the star, scoring 20 of his 30 points in the first half, while Daequon Montreal added 14 points and Andrew Harms 12.
Rangers coach Darren Perry said his side had managed to overcome its struggles to contain the Spartans' shooters.
"Every team is different and Brisbane had these mid-sized players across the positions so as much as we scouted them and prepared for their shooters it still took us time to figure out how they moved and how to stop them," Perry said.
Spartans coach Rob Scheibner was disappointed in his players' careless use of the ball.
"Every time we would come back we would just shoot ourselves in the foot," he said. "We made some stupid turnovers and it cost us. We got within a point at one stage there, then had three straight turnovers."
Scheibner did credit the Rangers for their good defence and Lewis for his outstanding scoring.
"Lewis was the most valuable player on the night, no question," he said. "He has an awkward way of dribbling so I thought we could pressure him and force some turnovers but he was able to beat it."
■ The Rangers women had another big win, this time thrashing Brisbane Lady Spartans 75-43 at Dandenong Stadium on Saturday night.
Rangers star Steph Cumming continued her hot shooting form with 27 points in just 27 minutes while point guard Amelia Todhunter had 19 points and nine rebounds.
Both the Rangers men's and women's sides play Ballarat in Ballarat this Saturday night.
For all the latest breaking news, visit greaterdandenongweekly.com.au. Follow the Greater Dandenong Weekly on Twitter @DandenongWeekly.