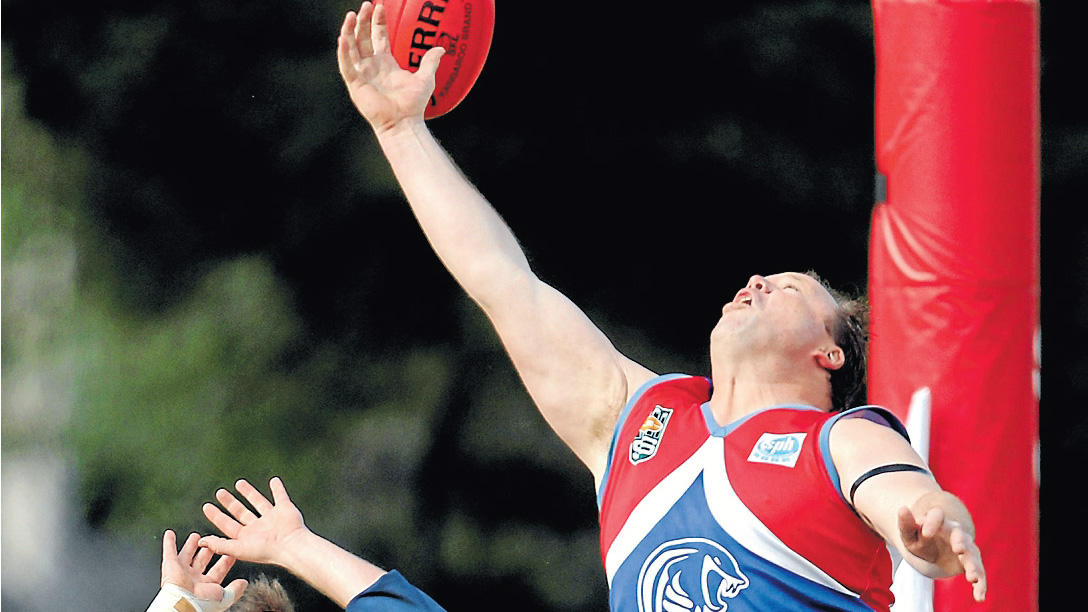 By ROY WARD
SANDOWN has the belief — now it has to turn it into a premiership.
The Cobras scored an extra-time win over Doveton Eagles in the Southern Football League division 3 preliminary final on Saturday.
They will now face Moorabbin in the grand final at Ben Kavanagh Reserve, Mordialloc, this Saturday.
It will be the club's first senior grand final appearance since the late 1990s.
The Cobras came back from a five-goal deficit in the second quarter to tie the game in the final term.
Cobras playing assistant coach Daniel Macklin said his side could have snared the match late in the final term after forward John Frenken missed a set shot for goal.
But Frenken made up for his miss in extra time, kicking a running goal to give his side a six-point win.
Macklin said the Cobras now believed they could win the flag despite the Kangaroos being slight favourites. "We know this opportunity doesn't come around very frequently, so we have to make the most of it.
"We've had some very close games with Moorabbin and every one was decided by less than a goal. We were up with three minutes to go in the semi-final, then they kicked the last two goals.
"I think whoever wins the contested ball will win the match. We believe we are a more skilled and fitter side. Now we have to prove it."
Macklin said the Cobras had no injury problems heading into the grand final.
He also commended Doveton Eagles for their play this season.
"You have got to feel for them. They are a skilled team who played very well and conducted themselves well throughout the game. Unfortunately someone had to lose the match."
Macklin believes the Cobras have made major improvements in their professionalism that have led to the team's success along with the tireless work from club volunteers like long-time servant Lewis Short.
"To see the look on Lew's face after the game was amazing," he said.
"The club has had a bad history but we have come a long way and everyone was thrilled that we have got there."
Scores: Sandown 1.1, 6.2, 7.4, 12.7 (79) d Doveton Eagles 4.2, 7.4, 8.10, 10.13 (73)
Goals: Sandown: A Powell 3, R Weeding,
S Cosstick 2, B Reiner, J Frenken, J Chapman,
J D'Atri, C Sheedy. Best:Sandown: J D'Atri, S Cosstick, D Doig, J Chapman, M Menzies, A Powell.