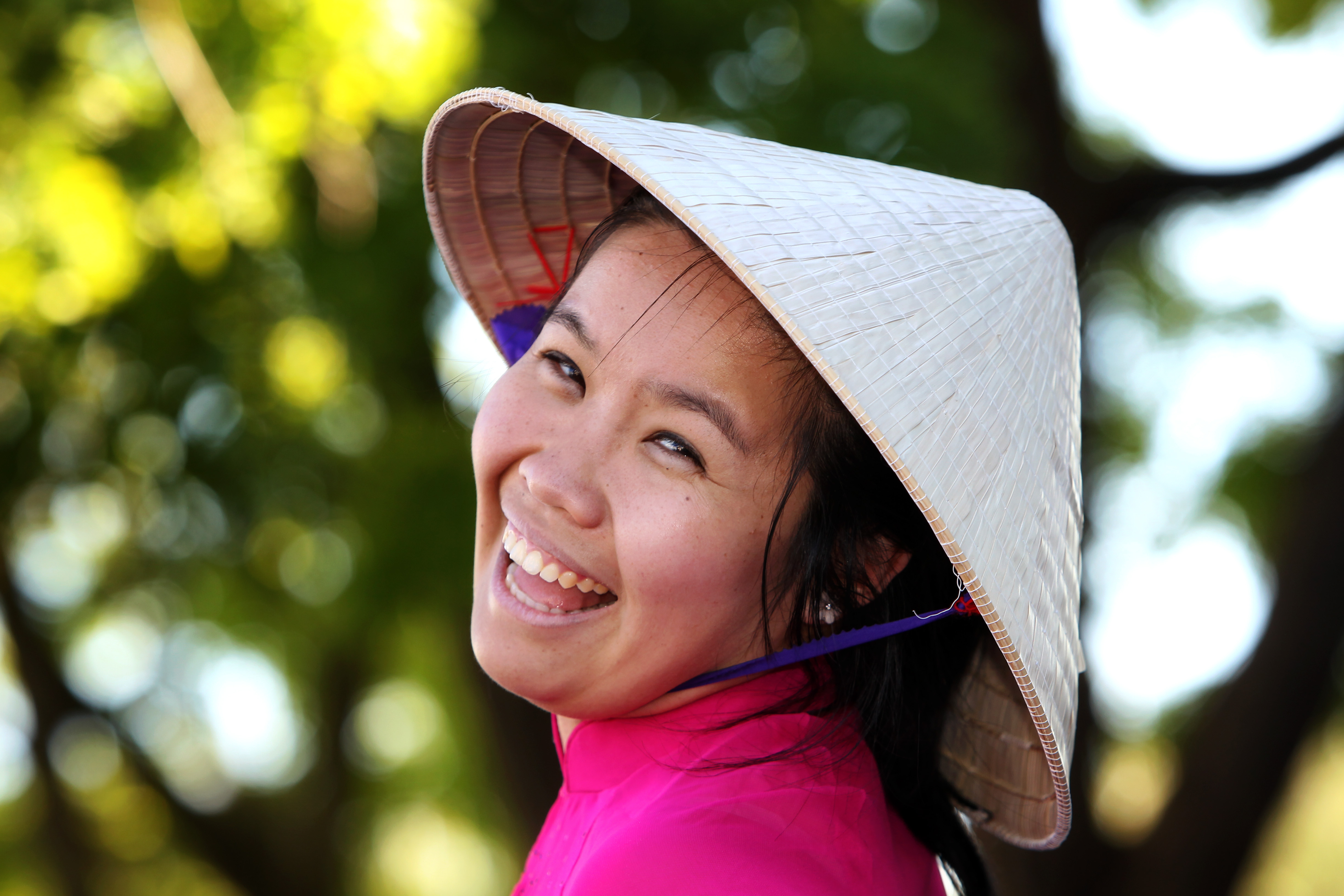 By CAMERON LUCADOU-WELLS
The best way to avoid Asian typecasting is to produce your own show, says Springvale-born actor Diana Nguyen.
That said, her latest venture PhiL and Me — appearing at the Melbourne International Comedy Festival — is based on a larger-than-life, identifiably Vietnamese family.
Nguyen vividly describes it as "pantomime on crack". She says she's lucky to get roles on TV even if cast as "the token Asian".
"It's fantastic to get work but you get typecast as a prostitute or an Asian stereotype. I'd like roles for me as a doctor or just a human being," she says. "In reality, I can play a white woman or any other role."
When recently in Toronto, Canada, she was struck by the range of nationalities on TV. "Presenters and actors were not seen as Asian, they're just seen as Canadian. Here you don't see an Asian cooking roast beef on TV — even [Asian TV chef] Po just cooks Asian cuisine."
This month's show is the third instalment of the Phi and Me family-friendly skits "with a few rude bits", created by Nguyen and long-time friend Fiona Chau.
The shows have built a cult following around the repartee between a high-voltage Vietnamese 'dragon mum' and her Australian-born teenage son. Its previous two shows at the Melbourne comedy festival were sold out.
It's a big jump since Nguyen and Chau mucked around with their own skits as pupils at St Joseph's Primary School in Springvale. One of their first co-productions was fronting a Sister Act-like show in year 6.
Nguyen loves playing the mum character Kim Huong — "an adorable mix of wickedness and childishness" based on Nguyen and Chau's mothers.
In the upcoming show, Huong writes an instructional book on how to raise teenagers.
Her tips include tough love — using a broom, and no boyfriends or girlfriends until university — as well as revealing to the world Phi's deepest secrets.
Then along comes white guy Phil — played by Nguyen and Chau's former drama teacher Steve McPhail.
■ PhiL and Me is at The Upstairs Lounge, 240 Little Collins Street, Melbourne on March 28-April 7. There's also a show at Clayton Theatrette on April 17. Details: phiandme.com.au.
What do you think? Post a comment below.
For all the latest breaking news, stay with this website. Also, follow the Weekly at facebook.com/dandenongjournal or on Twitter @DandyJournal.