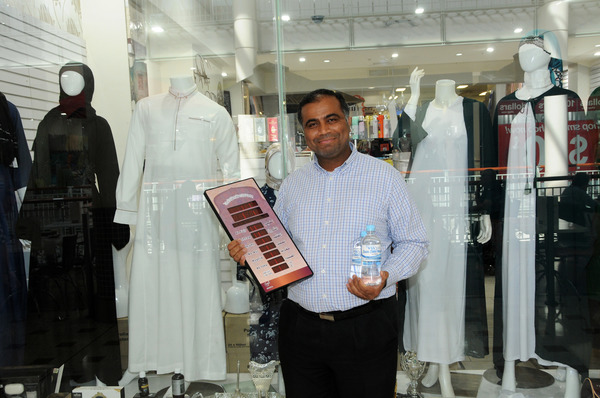 -
Dates, bottled water from Mecca, electronic clocks, plain clothing and lipstick are in demand in the lead-up to Ramadan 2019.
Muslims start observing the holy month of fasting from 5 May.
Abdullah Tamuryani, store manager at Modesty Collection, said the requests come thick-and-fast about a week prior to Ramadan.
The most popular item are dates, Zam Zam water from Mecca and an Azan clock that can be pre-set for prayer time.
Other items that are often requested are plain prayer clothing, religious books and Middle Eastern perfumes and incense.
The store, which is at Armada Dandenong Plaza, also stocks Halal-safe make-up including lipstick, face powder and mascara.
Dandenong Grocery Market store manager Sara Hamid said customers sought specific foods up to 10 days before Ramadan.
"As a retailer there are certain things you have to have in stock prior to Ramadan such as dates, pita bread, refrigerated dips such as hummus, a variety of yoghurt, rice, cans of chickpeas and foul – a high fibre bean."
At Armada Dandenong Plaza, a large number of retailers offer Halal-safe food and products, including A La Turko, Chunky Charlies, Donut King, Dragon Pho, Fresh & Tasty, Green Village, Halal Butcher, Ivan's Deli, Nandos, Roshni's Indian Delights, Sandwich Chefs, Schnitz, Sweet Day, Theobroma, Tunzafun/Baskin Robbins and Woolworths.
The plaza's centre manager Mark Tannahill said Ramadan was one of the most significant calendar events celebrated by the centre's retailers and customers.
"We are pleased to be able to offer our customers with a wide range of items for their Ramadan observance."