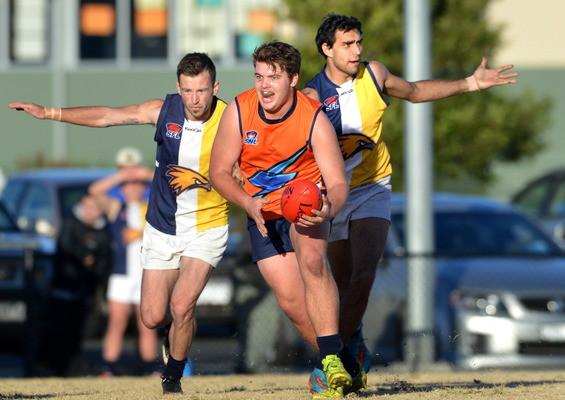 By Nick Creely
In a stunning development in the Southern Football League, the result from a Round 2 clash between Lyndhurst and Moorabbin has been officially overturned after much controversy over the final scoreline.
After the Lightning and Kangaroos clashed on Saturday 13 April in Southern's Division 4 Seniors grade, the match was officially deemed a one-point victory to Moorabbin, 10.9 (69) to 10.8 (68).
However, under by-law 26.1 in Southern's By-Laws, which states that "A player, member club, league registered umpire, director of umpiring, league official or a board member, may lodge a written complaint/protest with the CEO concerning any act or matter", Lyndhurst submitted a protest to the league after they were adamant they had actually won the game by nine-points, a stunning 10-point difference.
After an extensive investigation that looked into the match videos, timekeepers, goal umpiring and other related factors, the league has confirmed that the final score was in fact Lyndhurst 10.8 (68) to Moorabbin 9.5 (59), and in a statement on the league website said that full points will now be awarded to the Lightning.
"It was established that each club had a timekeeper present for the duration of the game and we are satisfied that both clubs had an official looking over the timing of the match and therefore determine that the timings did not have an influence on the game, however the scoreboard did, which was also controlled from the timekeepers box," the league said.
"Each timekeeper kept separate cards that had the same mistakes. It is also apparent that the goal umpires did not perform their duty in the correct manner.
"After taking all this into consideration, it is clear that Lyndhurst won the game and we have awarded the game to Lyndhurst under protest and the scores and ladder will be changed to reflect the above result."
Full Scores:
Quarter Time: Lyndhurst 5.1.31 v Moorabbin 4.0.24
Half Time: Lyndhurst 7.2.44 v Moorabbin 5.1.31
Three Quarter Time: Lyndhurst 8.4.52 v Moorabbin 7.3.45
Final Score: Lyndhurst 10.8.68 defeated Moorabbin 9.5.59