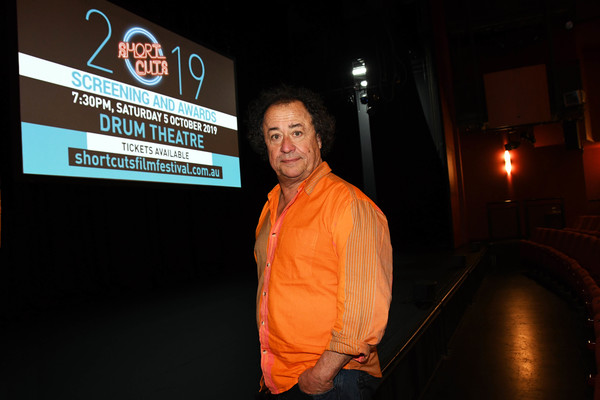 By Cam Lucadou-Wells
A locally-shot film that won one of the world's most prestigious awards leads an international list at this year's Short Cuts Film Festival.
All These Creatures won the Palme D'Or at the 2018 Cannes Film Festival last year. It was a "massive coup" for the film part-funded by City of Greater Dandenong, says Short Cuts curator Richard Moore.
"From the start (of Short Cuts) four years ago, one of the aims was to encourage more stories in the local community and to get local talent on-screen.
"The success of this film shows it isn't such a large step from Dandenong to Cannes."
In 14 minutes, the film movingly tells of an Ethiopian family with a "traumatic past".
"It is a heart-felt story. The judges must have been compelled by the beauty of the film," Moore says.
"A lot of technicians worked on it. It looks and sounds absolutely exquisite.
"The lead actor, a young boy, is just amazing."
Other festival highlights include the "harrowing" film Caroline, which was in competition with All These Creatures for the Cannes awards.
"So we've got two of the top contenders in film playing off against each other again."
The fourth annual festival – "a mix of the serious and humorous" – features films from Iran, France, Sri Lanka and the US, as well as Australia.
Another of the local products is a short doco on Melbourne muso Broderick Smith.
There's also a prominence in "particularly remarkable women's stories" such as Kayla – an Australian-produced work about a young girl in a Turkish village.
"We don't go in with an agenda but they've just emerged from the pile," Moore says.
"They're really strong films about contemporary women's issues – not grandstanding, they're a lot more subtle than that."
For the first time, young film-makers took part in a 10-week mentorship program.
Three powerful works produced by the 15 youths will premiere in the festival.
Greater Dandenong mayor Roz Blades said the line-up tickets would be in hot demand.
"The Short Cuts Film Festival continues to attract impressive entries from across the globe," she said.
"Add to this Greater Dandenong's flourishing reputation as a highly desirable film location and you have the perfect recipe for success."
Short Cuts Film Festival screens for one night only on Saturday 5 October, 7.30pm at Drum Theatre, Dandenong.
Shorter Cuts 2019 featuring short films by young film-makers will screen at Little Day Out at Ross Reserve on Sunday 6 October.
Tickets $10. Bookings: Drum Theatre, 8571 1666 or shortcutsfilmfestival.com.au.