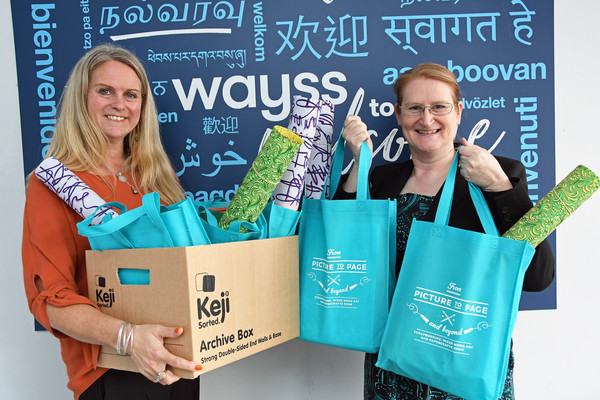 -
An upcoming papercrafts show presented gift bags to its charity partner and homelessness agency Wayss in Dandenong on 30 September.
The donations were collected from arts and crafts shops and suppliers who are featuring in the From Picture to Page and Beyond expo at Sandown raceway on 11-13 October.
The expo includes free 'make and takes' as well as low-cost mini-classes on making paper art with the latest techniques and products.
Details: frompicturetopageandbeyond.com.au