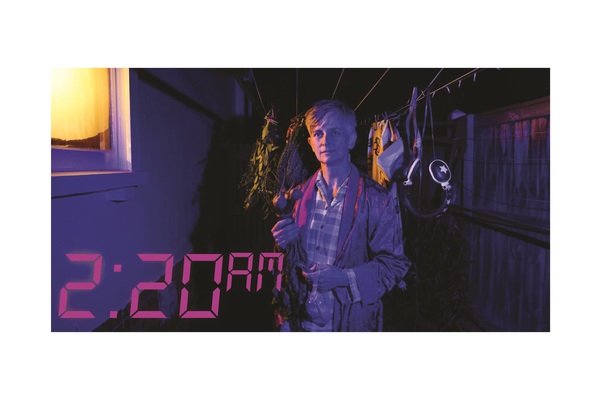 By Cam Lucadou-Wells
A play on suicide may not be 'taboo' but it certainly challenges and discomforts people, says writer Rebecca Lister.
"But on one level that's the role of art – to provoke, to challenge, to stimulate," the award-winning playwright says of her latest work 2:20AM.
"Whilst those moments do happen, there are also moments of beauty and comedy and things people can relate to."
The "make-believe world" of theatre is a great forum to express difficult themes – and to break down the stigma of being bereaved by suicide, Lister says.
"When you shut down the conversation of suicide it actually makes it worse. People are then more ashamed and more frightened to share their feelings."
The play deeply mines Lister's experience as a trained social worker and teacher of a Support After Suicide creative writing class for people bereaved by suicide.
There's more than a ring of truth about it – being developed from interviews with her class participants. The play is set in such a writing class.
Twenty-five years ago, Lister's eldest brother Michael took his own life at 43.
What strikes her is many who are bereaved, like herself and her students, are "normal" people.
"It affects anyone regardless of their socio-economic status, background, age or gender.
"When people get to see these characters they think they could be me. They are just ordinary people living their lives, yet these things happen.
"It doesn't just happen to 'bad' people, it happens to all people."
She says her writing workshops aren't designed to be "therapeutic" or a "support group" but focus on writing skills.
"We talk about how to write about their experiences in the best possible way – to make it poignant and beautiful and accessible.
"But of course the medium (of writing) is extremely therapeutic.
Lister says 2:20AM stands up as a piece of great theatre engaging to all play lovers.
"I've been fortunate with this particular production. It has a fantastic cast and fantastic director who understands the work.
"It's not yelling at the audience, it's quite subtle.
"I hope people can take away that it's OK to talk about suicide."
2:20AM is at Walker Street Gallery and Arts Centre, Dandenong on 31 October. It is followed by a Q & A with a trained psychologist, cast members and Lister. Local professionals will also be available to talk with. Bookings: anvilproductions.com.au
If you need help, call Lifeline on 13 11 14, Kids Helpline on 1800 551 800 and MensLine Australia on 1300 789 978.