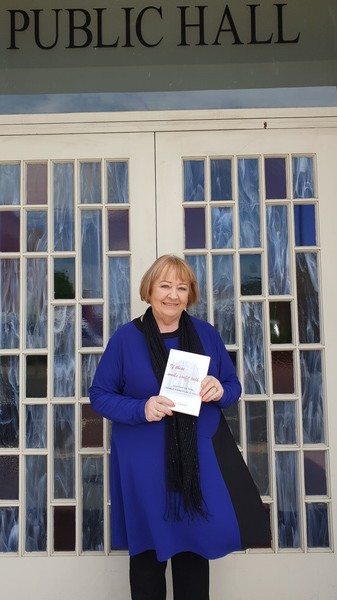 By Cam Lucadou-Wells
Noble Park's 95-year-old public hall has a point of difference.
Built in the heart of Buckley Street, it is the only one in Australia still owned by its surrounding residents.
Residents raised the funds for the hall's construction in 1924 – and it still can't be sold off, says author Dawn Dickson.
"It has always been a hub for Noble Park."
Ms Dickson has delved deep for her richly-illustrated book If These Walls Could Talk.
The title comes from an exchange with local historian Gaye Guest, who commented on stories she'd heard about the hall. The ones that couldn't go to print.
"If these walls could talk," Ms Guest commented.
Some of the wild tales that survived was the 1985 police man-hunt for "firearms expert" Pavel Marinof, otherwise known as Mad Max.
After shooting two police officers, Marinof went into hiding and Noble Park went into lockdown for two weeks.
"It put Noble Park on the map," Ms Dickson said.
Also in the mid 1980s, Prime Minister Bob Hawke became one of many victims who had leaned on the hall's "wonky" lectern.
It happened during an election campaign, no less.
The book is a way of preserving history – much of which was lost when the hall was gutted by fire two decades ago, Ms Dickson said.
"The council took over our complex some years ago, and leased the property from the Noble Park Public Hall Trustees.
"They did some major renovations to turn it into a modern community centre but the original hall is still there, beautifully maintained and well used."
Surprisingly, the hall was the first home for the suburb's primary school, high school and church.
Ms Dickson, her late father Adrian Barnard and her late uncle Paddy O'Donoghue have been among the hall's long-serving trustees.
"I've realised that most trustees are on it for life."
Currently, City of Greater Dandenong manages the hall under a lease arrangement. A council representative sits on the trustee board.
To order If These Walls Could Talk, go to https://nobleparkpublichall.com/